This post brought to you by Soffe. The content and opinions expressed below are that of Miss Millennia Magazine.
Every day, more than one million people post a new selfie on social media. There are more and more new apps that are mostly imaged-based that allows people to take pictures of all aspects of their lives. With this, more than 91% of teens have posted pictures of themselves online and 30% of young adults between the ages of 18-24 take selfies. No biggie. This in the information era, with new and better technology is announced everyday! I, personally, love to take selfies from time to time as well! However, lately, there has been a substantial rise in photoshopping, and a lot of people are beginning to ask why this is happening.
Selfies Are Becoming A Big Problem
Well-known celebs like Kim Kardashian and Beyoncé are notorious for altering their photos. It makes certain aspects of their lives—and bodies—unreal and unattainable. "Selfie surgery" is becoming prevalent because of the new selfie-centered social sites (like Instagram and Snapchat) are making people, especially young women, inspect themselves under a microscope. Not only have the number of patients under 30 risen substantially, studies show that selfies are leading to more shallow relationships and decreased intimacy, and who wants that? AMIRIGHT?
What Can We Do About This Epidemic?
Soffe is re-launching their product line! The brand well known for the classic cotton short and a younger, cheer-focused demographic. One way that Soffe wants to re-brand is through their new campaign, "The Strength Is In Us." It focuses on using social media to bring us all together instead of putting us against one another in competing for the best selfies on the web. At the end of the day, we end up working against ourselves…Building each other up is the new big thing. Replacing selfie with "we" makes "me." I think it will definitely be a more beautiful picture! With their new Spring 2015 collection, they are bringing products that are more sophisticated. Everything is made with top-quality fabric, technology and performance! "The Strength Is In Us" campaign and their Spring 2015 line is bringing big changes!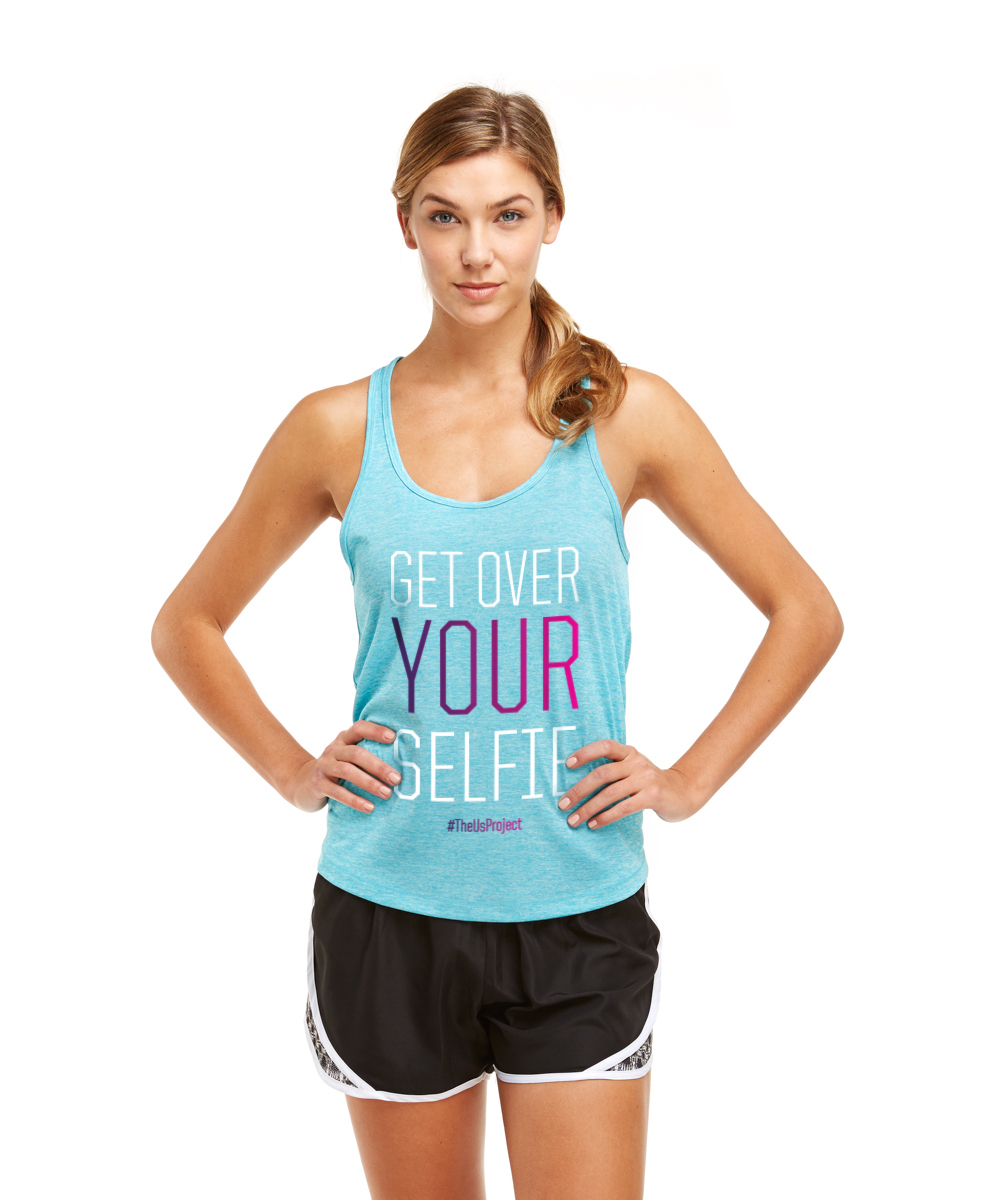 You Can Make A Difference Today!
By participating, not only are you rising people and yourself up, but also you can have the chance to win #TheUsProject apparel! By just posting a photo of yourself with your friends to Instagram and tag #TheUsProject and @MissMillMag! Soffe will choose the winners and will send the free apparel from their collection!
Soffe is really trying a radical new thing working towards a great cause. The re-branding of their product is being done to try to forge a deeper emotional connection with a broader group of young women. Soffe has always  celebrated young women's collective strength and wants to lift them up even further! Join them on their mission, Millennials, just by using  #TheUsProject movement. You could change the way that the world is seeing itself!