There are advantages and disadvantages to renting. One of the disadvantages is that there are likely to be rules about decor and changes that you can and can't make. It's not like owning your own property where you have carte blanche. However, there are lots of creative ways to spruce up your rented home and give it your own personal stamp without breaking any rules!
Know The Rules
When looking at houses for rent, make sure you're aware of any restrictions on decor. This is likely to include guidelines for painting, flooring, hanging pictures, and making permanent changes to the overall look of the property. Once you're familiar with the code, you can figure out how to make changes within the regulations.
Look For Inspiration
The exciting thing about moving into a new home is that you get a complete change of surroundings. The view from your sofa is completely different, as is the view when you first wake up in the morning. It's worth living there for a week or two before you make any firm decisions. This will allow you to assess things like comfort levels, lighting at different times of the day, etc. As you become familiar with your new digs, spend some time gathering inspiration. Surround yourself with home decor mags and put together a Pinterest board.
Decor
It's likely that you won't be able to change the color or pattern of the walls. However, if you are interested in doing this, it's worth asking for permission. But we'll assume that this is not possible, and provide temporary or creative solutions to work within the regulations.
If your decor is fairly neutral, this will provide a canvas for you to introduce color and experiment. Neutral walls interact with most combinations, and they are a little easier to work with. If you don't have a neutral color scheme, you will need to work a little harder to mix and match color and style to avoid clashing.
Have you heard about removable wallpaper? This is ideal for renters because it has a simple stick and peel function which allows you to remove it before you leave. So you can enjoy color and pattern during your tenancy and then take it down without damaging the walls.
Another option is to invest in some wall decals. They can be applied over the paintwork to add patterns, illustration, murals, etc. Again, when you're ready to leave or fancy a change, they can be quickly removed without damaging the paintwork.
Shelving
Shelving offers a creative solution to bare walls. Free standing shelves and bookcases will stand on the floor without marking the paintwork. As well as providing useful storage, they also create focus and interest within the room.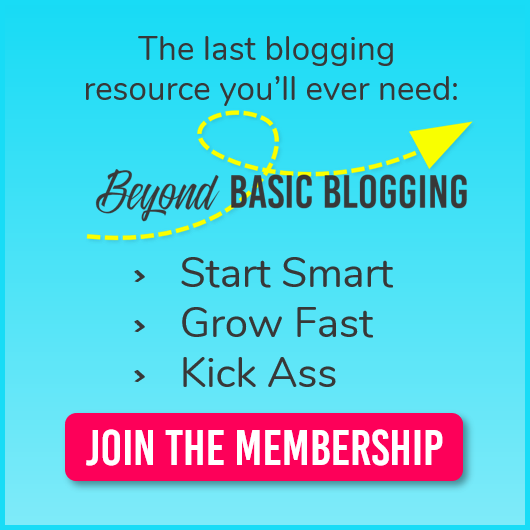 There are lots of ways you can accessorize your shelves to enhance the design. For example, consider sticking patterned wallpaper or wrapping paper to the back of the shelves to make them a little more interesting.
Rather than opting for simple linear bookshelves, intersperse books with ornaments, plants, photographs, etc. Continually changing the setup will keep your interior design fresh and interesting.
Floor Space
The floor area is simple to transform with a few well-placed rugs. They are available in many different shapes and sizes and range from covering the majority of the floor to a few focal areas. If you dislike the carpet your landlord has chosen, rugs are a great solution. In addition, they will keep your carpet clean and in good condition to save on carpet cleaning services at the end of your lease.
Pictures
One stipulation in many leases is that hanging pictures and posters is prohibited. This is because when taken down, they leave holes in the paintwork or tear wallpaper. However, there is a handy solution to this. Command Strips allow you to hang a range of objects without marking the walls. And you're not just limited to posters. They provide sturdy strips for framed pictures and photographs and even hooks for other objects.
Pictures and photo frames can also be displayed on shelves and fireplaces. You can still display them to creative effect, without the need of hanging.
Textiles
Home textiles are a great way to introduce color and texture to your home. Your choice of drapes, throws, and cushions will brighten up neutral decor. Depending on the colors you choose, they can give the impression of warmth or cool temperatures.
Ornaments
One of the simplest ways to transform your living space is to introduce ornaments and knick-knacks. In fact, they can completely alter the look and feel. During the winter months, you may choose to bring a little hygge and display candles, lanterns, and Scandinavian-inspired objects. Whereas in the spring and summer, a more minimal approach may be desired, or perhaps the introductions of plants and fresh flowers.
Lighting
Lighting is an important part of your home design. After you've lived in your new home for a week or two, you'll get an idea of how the lighting works. You'll become familiar with the early morning light and where it shines in your home. There will be light rooms and darker areas. When considering lighting choices, think about practicality and functionality first and foremost. If your living room is a little dark in the evening and it's hard to read, for example, a reading lamp might be the best solution. Your requirements in the kitchen will be very different. It's likely that light will be needed in food preparation areas and over the dining table. So you can make your choices accordingly.
Make the most of the natural light. For dark rooms, don't obscure windows with heavy drapes and blinds. Ensure as much light can enter as possible. Keep dark rooms free from clutter, which can also add to the darkness. Acrylic mirrors from Simply Plastics can be used strategically to give the illusion of more light and space.
Rented accommodation needn't limit your decor choices. See it as an opportunity and challenge. Use the restrictions to focus your creativity and look for clever ways to personalize your space.