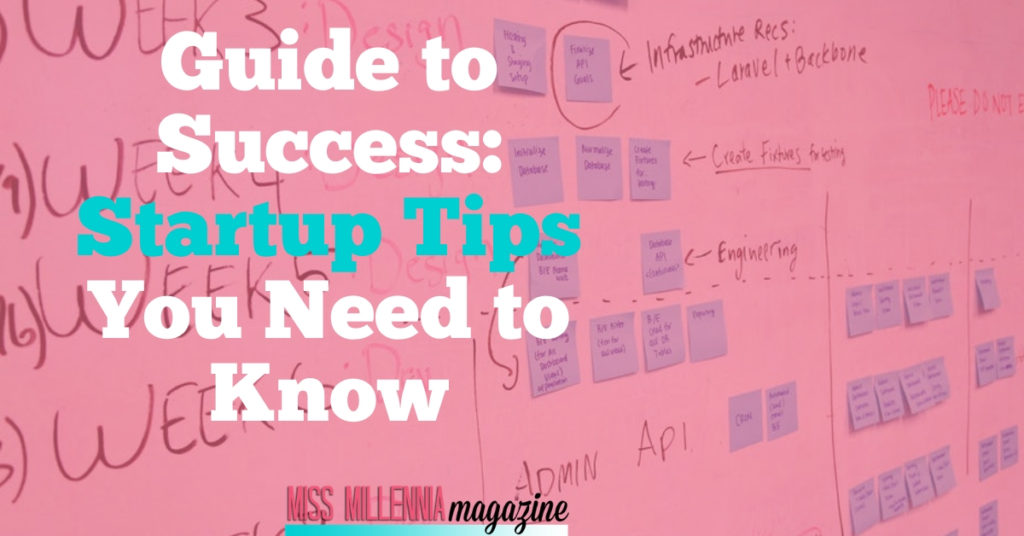 So, you've started down the path of entrepreneurship, have you? Congrats! I hope you have some calming essential oils or something because it can be a wild ride. Lucky for you, we've got a handful of tips to keep in your back pocket to make sure you get off the ground and onto the fast track to startup success.
When it comes to startups, tenacity is half the battle. We'll help you conquer the rest with some must-know tips. Start building a solid foundation and get started on the path to profits today.
Crack Social Media
I know you've heard it a thousand times, but this time get serious about it. The holy trinity is Facebook, Instagram, and Twitter. So at least master those. At LEAST be regularly active on them, I beg of you. Here's a necessary cheat code: Facebook = business casual, Instagram = cool guy street style, Twitter = Friday night beers with friends. Adjust your tone and message depending on the platform, and you'll be well on your way to social media stardom.
If you can crack it, social media will be your golden ticket to startup success. It's just the fact of the era we're living in. It doesn't matter who you are or what you're selling, you've got to have an active (and beautiful) online presence. You will be amazed at the doors that can open for well-maintained business profiles.
Become a Specialized Expert
This is the next-level part of "finding your niche" that every startup owner is tired of hearing. Yes, you need to have a niche; you've got to capitalize on a unique demographic or a novel feature somehow. But the next step is to become the "guru," says George Shepherd. Market and sell to your niche, and become the resident expert that everyone else in your field will need to refer to. You'll have to invest a lot of time and energy in learning, learning, and learning. But the payoff is tenfold.
Fail, at Least Once
Here's a Public Service Announcement: If you're afraid to take risks (read: potentially fail), you are dooming your startup. It's just that simple. Surfing the waves of the business world is just a huge game of how-well-can-you-handle-this-challenge. If you don't learn to take calculated risks, you will slip and slide right off that surfboard before you even try to stand, and your startup will sink. The only way to learn something is to fail at it. A bunch of times, usually.
No one remembers learning to walk, but some parents have some great videos of the process. How many times do you think you fell, hitting your head on the coffee table on the way down? How many baby tears do you think you shed? But you tried every day, until one day you had a taste of success, and now look at you. What if you had never tried? What if your baby brain was like, "Mm no, too scary, too risky. I'm cool just sitting for the rest of my life." You are still that baby, with your startup now. Learn to walk.
Protect Yourself
You have way too much to think about in the early phases of a startup to worry about whether you can trust your employees. You must be able to trust them; there can't ever be any question. Especially for people close to you, with their hands all up in your sensitive business details.
Protect your finances and ensure your peace of mind, and run all applicants through a TransUnion employment credit check. You can see with total confidence how dependable an applicant is, and how their financial trustworthiness stacks up to your standards. Background checks are non-negotiable. You need to know who's on your team, who has access to sensitive information, and whether or not their past behavior triggers any red flags.
The most significant benefit of background checks? Peace of mind. Don't be surprised if your cholesterol lowers and your wrinkles disappear.
Open the Purse Strings
I know you've heard the adage, "You've got to spend money to make money." There is wisdom to that, though I'd like to tweak it to say instead, "You've got to spend money in the right places to make money in the ways you intend." A lot of times this means outsourcing through sites like Upwork, hiring new help, and contracting people with skills you don't have. Your most valuable resource is TIME, not money. In trying to do everything, you are wasting your own precious, precious time to save money. Hire someone else to do it better than you could, and free up your own time to work on other more productive tasks. I mean, don't go broke, but it's okay to invest (generously) where you need to.
See? Just a few tips and they'll take you a long way. With a little dedication and research and reallocation of resources (remember I meantime as well as money), your startup will be taking off in front of your eyes.