Returning this April to the beautiful valley of Indio California: Coachella 2015. With performances by artists like Azelia Banks, David Guetta, Clean Bandit, Drake, Florence & The Machine, Jack White, and AC/DC, this year's festival is poised for greatness. Whether you have your pass already or are in the market for a last-minute buy, the planning for one or both weekends in the hot, crowded valley has begun. Here are the best ways to surviving Coachella with your health and your wallet in tact.
Finances
Passes alone can be a fortune, so why pay more than you have to for everything else? Be My Travel Muse cites the pizza vendor as the most affordable food at the festival for $7 for a "huge slice." Most other meals are priced at approximately $10 and up. If you are staying at a hotel near the festival, consider taking one of the festival shuttles to avoid renting a car, as well as the stress of parking areas. If on-site camping or hotels are not within your budget, Fuse suggests off-site camping locations for tents and RVs. Make sure you have plenty of cash! Finally, if you have to choose between purchasing food and alcohol, choose food.
Staying Healthy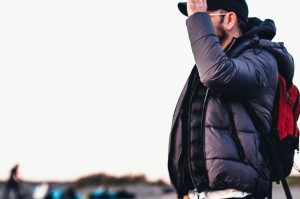 Any outdoor music festival puts you at risk of absorbing those UV rays. Make sure to pack tons of sunscreen, especially if you'll be camping in sunny Cali for several days. Hats are also very in style, so break out your new purchases, like the Bianca hat. The sun can lead to other health concerns besides sunburn: dehydration. Make absolutely sure to bring a water bottle and be prepared to refill at one of the free refill stations provided by the festival. One travel blog suggests using the refill station at the food court area, as it tends to be the least crowded.
Alcohol
Be careful out there. Alcohol is extremely dehydrating, and the long days outside will only speed up that process. Make sure to balance out your alcohol with water, and set reminders on your phone or another device to remind you to hydrate often. If you should choose to drink, remember to bring your ID in order to enter the tents!
What to Wear
While you'll want to keep covered in sunscreen, you will more so want to keep and look cool. Be sure to wear shorts, sunglasses, and light colors. Bring an extra pair of shoes, in case of bad weather (make sure at least one pair has closed toes). As an addition, Fuse advises a bandana as "your most versatile tool". They can protect you from sun, the enormous amount of California dust kicked up by spectators, and can act as an awesome hair accessory. As I mentioned before, hats look great and can serve a similar purpose. For what is sure to be one of the biggest throwback trends of the summer, try the God Father Hat!
For a lighter look, the flower crown is always a classic festival option.
And lastly, don't forget to ride the ferris wheel!
Sources