The world is changing. There's a social revolution going on right before our very eyes. There have been ups and downs of every type for our generation. The one thing that's certain is that tomorrow is going to be different from today. Millennial women face a world full of challenges, contradictions, and opportunities. It's a thrilling time to be alive.
Sometimes, though, we crave stability, familiarity, and tradition. Not every vestige of the past is fated to become a relic of a world that has moved on. Some things never change, and we wouldn't want them to. One of those things is a love for the finer things in life. Making a jewelry purchase is a sort of rite of passage, and it's something that never gets old. It's been said that diamonds are a girl's best friend, and that's as true today as it was when the phrase was first coined. How we should go about buying them has changed though.
Know Before You Go
There was a time (fortunately past) that purchasing jewelry like a diamond ring required something akin to a leap of faith. After all, most of us don't have a degree in gemology, and as with any other high-value commodity industry, there's plenty of fraud and malfeasance to guard against. Even dealing with well-known companies guarantees you nothing. The only saving grace to speak of is that we live in a digital world that grants us all access to a wealth of information that used to be reserved for industry experts.
In practical terms, this means that we're able to make ourselves a more educated consumer class, which is empowered and able to avoid falling victim to bad actors. Also, it gives us a depth of understanding to help us to pick out the right stone in the right setting, and that certainly doesn't hurt, either. If you're considering making a diamond purchase, even if it isn't your first, here's what to focus on to find the perfect one.
Preparing to Shop
Before you go out looking for any piece of diamond jewelry, you'll need to set some guidelines for yourself. First of all, how much money are you willing to spend? It's vital to decide this beforehand; lest you fall in love with an item that you know, you can't afford (and potentially rationalize buying it anyway). Having a realistic budget does help more than your wallet, though. It will narrow down your search and makes your eventual decision easier to reach. Don't be too worried if you know that you can't afford something extravagant, either. It is always possible to find a beautiful diamond that won't erase your savings.
Of the Four C's, One Stands Out
The first bit of information you're likely to encounter when researching diamonds is something called the four cs. This refers to the four essential characteristics of a diamond, which are cut, carat, color, and clarity. Many people assume that the size (carat) of the diamond is the most significant deterministic factor in price, but in reality, it's the balance of all four that counts. To find something that fits your budget, you may choose to make sacrifices in any or all of these categories. Be aware, though, that one of these characteristics is more important than the others when it comes to how the diamond will look.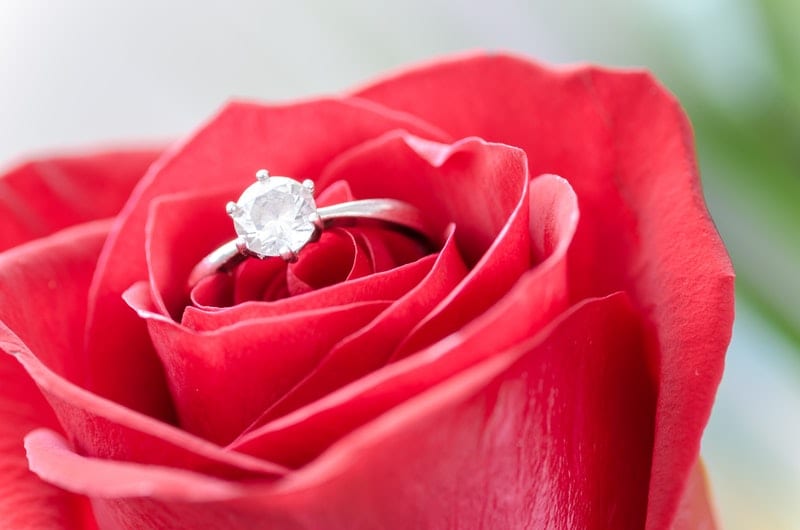 If you're going to spend extra on anything, it will be on an excellent cut. This is because the cut of a diamond can make an enormous difference in how it appears. A poor cut can make an otherwise perfect diamond appear dull, and an excellent cut can make an unremarkable diamond shine brilliantly. Finding a well-cut stone is the best way to maximize your budget, and will guarantee you a look that will impress any who see it.
Find a Reputable Dealer
Once you know what you're looking for, and have learned how to tell the difference between the diamonds that will be offered to you while shopping, it's time to find a diamond dealer you can trust. Before you even start to look at any specific items, you should talk to the jeweler in any store that you're considering shopping in. You're going to want to find out several things:
    

How long have they been in business?

    

Do they have any outstanding

consumer complaints

?

    

Are the diamonds they sell certified by an independent laboratory?

    

What are their return and warranty policies?
Once you've answered these questions, and assuming that the answers were positive ones, it's time to put everything you've learned so far to work and start finding your diamond.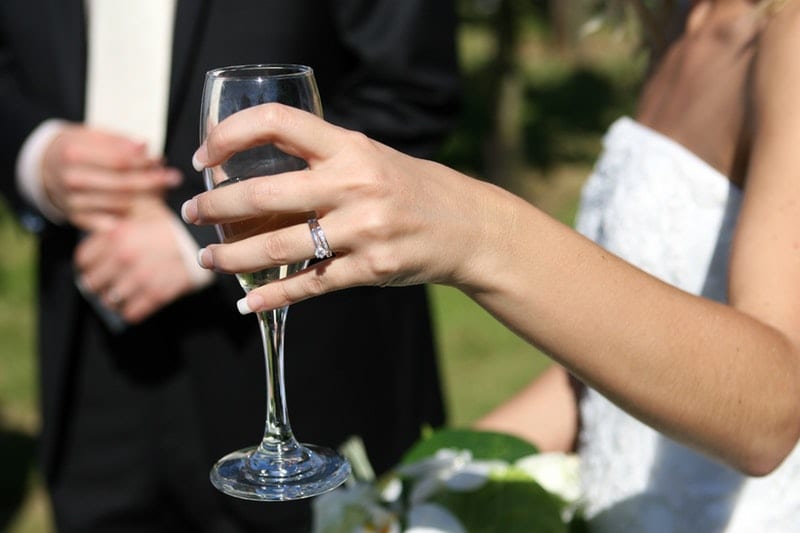 Look Twice, Buy Once
As with any critical or expensive purchase, haste is your enemy. When buying any piece of diamond jewelry, you'll find that patience is indeed a virtue. Since no two diamonds are alike, it is essential to look at as many of them as you can before making a purchase. Even if you've found something that appears to be perfect for you, take some extra time to shop around. You may find that you can locate another item that is visually indistinguishable at a far lower price. When you're dealing with diamonds, nothing is more expensive than regret. If you've done your due diligence and been careful though, you'll walk away with something beautiful that you'll want to treasure for a lifetime.