Summer is almost here, which means the temperature is hitting up and the time is nearly here to bring out our swimsuits. Of course, this can be a dreaded season for some of us with what can sometimes be our least favorite assets being on show all the time. But summer doesn't have to be a time of fear and reluctantly covering up; it's about soaking up all of that glorious vitamin D, eating fresh produce and getting outside! Here are four ways to feel happy and healthy this summer, no matter your size or shape!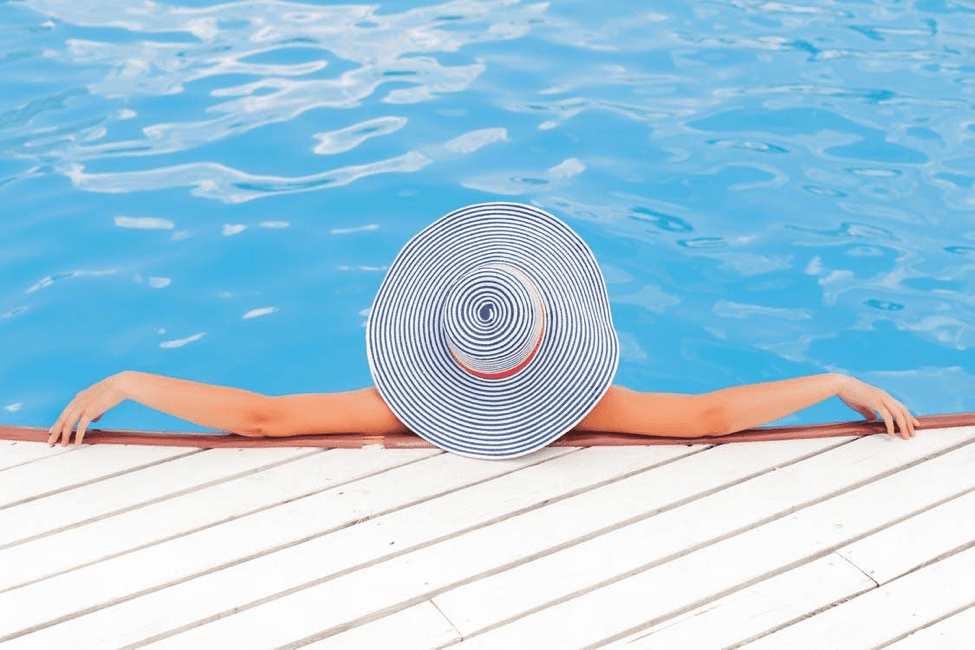 **This article contains affiliate links, and we will be compensated for any purchase made after clicking on them. Thank you for supporting Miss Millennia Magazine!**
Moderate your booze intake 
We know it's tempting, but nothing will dehydrate you more than sitting in the sun and putting back the beers one after the other. Drinking heavily in the sun will dehydrate your skin and your body, causing bloating, tired looking skin and a hangover! We're not saying to stay off the sauce completely; there's nothing better than a G&T by the pool or a cool glass of white in your garden on a Sunday afternoon, but moderation is key to feeling happy and healthy this summer.
Choose swimwear you are comfortable in
Don't feel the pressure to wear a teeny bikini if you're only going to feel self-conscious and uncomfortable every time you wear it in public. There are some stunning one pieces out there which will suit your body type, hold up your boobs, and keep in your tummy if you don't want it on show. There are also some great high-waisted bottoms, push up bikini tops, as well as backless one-pieces. You can only look happy if you feel happy, right?
Exercise outside
Skip the gym throughout the summer! Getting outside for a walk, hike, wild swim, or run is a surefire way to get some exercise in while enjoying the summer weather at the same time. Not only will you be enjoying the great outdoors, but you'll be cashing in on natural endorphins and making your body healthier in the process.
However, if you are in a rush to lose weight or are really struggling to reach your goal before a summer wedding or vacation, there are many healthy options out there, from interval training to clinics where you can freeze the fat, which can ensure you will fit into that dress and look great for those photos!
Eat fresh
Summer is the season of salads, fresh vegetables, and fruit juices. Fresh produce always tastes best when it is straight out of the ground and onto a plate. Fresh food which is full of vitamins will do wonders for both your skin and body. If you find healthy eating a struggle, why not investigate your local farmer's market and ask for some recipe tips from the growers? The people that grow these fruit and vegetables will likely be more than happy to share their recipes and tips for someone who is buying from them!
Alternatively, go to a bookstore and browse the cooking categories for inspiration on how best to make the most of summer food – Yotam Ottolenghi has some stunning recipes which are all focused on sumptuous and healthy salads, fresh vegetables, and garden herbs.