No one knows what's coming around the corner. We wish that all of life's little surprises were but a happy footnote in an otherwise secure existence. But that's just not always the case. Sometimes one of those hard turns isn't only emotionally difficult, but a financial liability as well. We all live with risks to our finances that we might not necessarily be able to stop. What we can do, however, is prepare for them and make sure they don't leave too much in the way of lasting damage.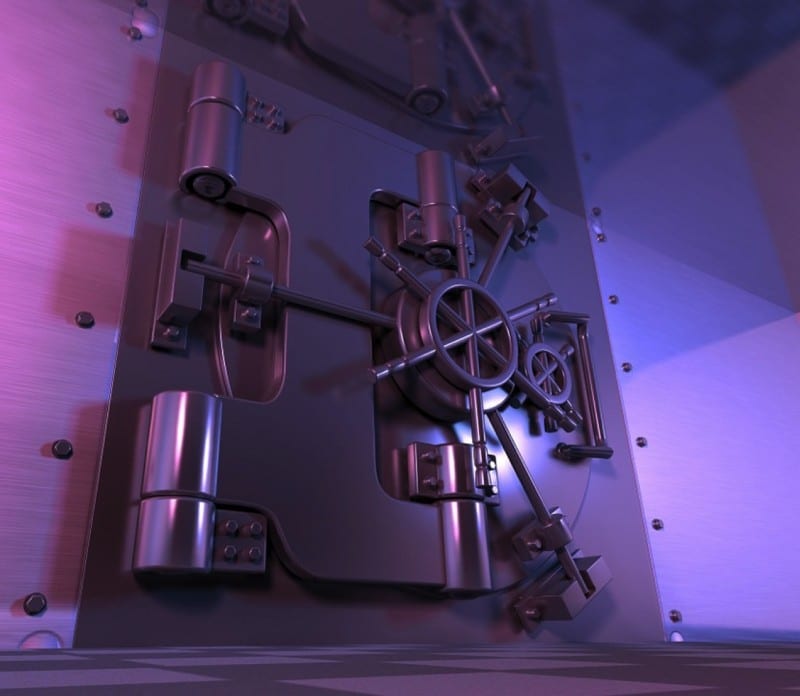 Get yourself an emergency fund
In later points, we're going to look at the kind of individual protections you can give different parts of your finances, from your income to the value of your assets. However, it always helps to have some cash that you can rely on in a pinch, no matter what that pinch is. Creating a budget to build yourself an emergency fund is going to ensure that you're never left without some reserve cash to tap into. Whether it's for home repairs that insurance won't cover or the loss of a job. For that reason, most will recommend you take the long-term approach to the emergency fund, building yourself up from three-to-five months' worth of income.
Insure what makes sense
If you want to get ultra-protective, then you might think that you need to start insuring just about everything that you can. However, it's best to insure the things that most commonly become a financial liability. For instance, homeowner's and auto insurance are mandatory. But other insurances that you're most likely to tap into include health insurance and disability insurance. If you have a pet, insuring them is as important as insuring your own health but many still tend to skip it. But you should also think about insurance that can cover you when you're waiting on insurance payouts. That's what supplemental insurance is about. It can help you pay for rent, groceries, bills and the like while you wait.
Don't pay when you shouldn't
If you really want to protect your finances, then it's not a bad idea to get a full grasp of your rights. For instance, if you're involved in an auto collision, make sure you get the insurance details of everyone involved in the crash to avoid tapping your own. If you get injured at work, your boss should have you covered with worker's comp. If the responsible parties fail to pay and you're left to pay healthcare or auto repair bills, it might be time to turn to legal advice like a personal injury attorney. You need to know when to put your foot down and make sure someone who costs you money foots the bill. Don't roll over and end up paying for someone else's mistakes.
Keep your credit healthy
When a cost can't be covered by your insurance and you have to assume accountability yourself, then the money is going to be coming out from your own pocket. But what if your emergency fund isn't fully built yet or it doesn't fully cover the costs? In those kinds of situations, you may be required to take out a loan to cope with said costs. For that reason, it's always a good idea to be smart about your credit health. Get rid of bad habits like using credit cards to fund a lifestyle. Use it, but use it sparingly and always when you're able to pay it off promptly. Good use of a credit card helps your credit score which can help you apply for bigger loans with better terms when you really need them.
Watch out for cyber-crooks
Crime is, unfortunately, always a danger and being unprepared for it is going to cost you. We have insurance to protect the contents of our home and our automobiles if they get stolen. But what we don't have is insurance to recoup money spent in the event of identity theft. In most cases, you will get any money spent back, but it will have long-term effects on your credit and other parts of your financial reputation. So, you need to get more vigilant about how you protect your financial details online and offline. If you don't need to keep any financial paperwork, make sure you shred it. When you go online, only buy from sites bearing the 'https' mark in their URL so you know it's a secure site. Make sure you sign for notifications from your bank and any ecommerce stores you use so you get notified every time they're used. Don't think of them as an annoyance, but an essential part of the vigilance you need to exercise.
You can't always protect yourself from what life brings around the bend. What you can do, however, is build up your finances and know your rights so your bank balance doesn't take the brunt of the impact. Hopefully, the tips above help you get those protections in order.