Life is full of challenges for us to overcome, whether they are big or small, quiet or loud, annoying or pleasant. Taking on a part-time study can be one of the most difficult, yet rewarding challenges that you can undertake. While a part-time study is easier to manage than a full-time one, it is important not to underestimate the unique  issues and challenges involved with it.
How can I balance my work, study and personal life?
This question is one of the most frequently asked. Everybody has different commitments to their job, their family/friends and most importantly to themselves. How is it possible to balance your work, study and personal life? At the end of the day, it's all about finding out what works for you. There are some things I can suggest to help you achieve an ideal balance.
Timetabling
Timetabling is one of the biggest pieces of advice I can give you. If you can plan a time to study, work and spend time with your family and friends, then you have more or less won the balancing battle.
Prioritize
Prioritize what tasks are most important in your life. You may need to sacrifice a day off work to work on a college assignment or alternatively miss a day of class to work late at the office.
Schedule
Schedule some 'me' time. You can spend this time watching TV, spending time with family/friends, but make sure you aren't doing any work (that includes checking emails on your iPhone!). It's important you don't burn yourself out, so be sure to always give yourself a break.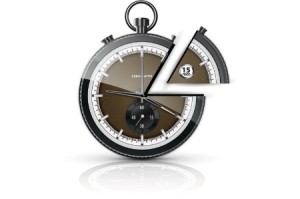 How can I keep studying with all these major projects due at the office?
Another frequently asked question I get is how can I stay motivated enough to study, when my workload is exhausting? Working a full-time job is no longer a 9-5 position, and many of us find ourselves dragging if not the physical, then the mental aspects of work home with us. It can be tough to get motivated to study after a long day of work, but it's always a good idea to stay future focused and goal-orientated. The great thing about part-time qualifications is that they are always means to an end, whether it's a promotion at work, a new qualification or the development of some new skills. By focusing on the rewards, you can motivate yourself to power on, even when the going forward gets tough.
How can I make the most of my study plan?
The majority of part-time course providers will require you to sit through some form of examination as a part of your course assessment. When you timetable your own study plan, the biggest piece of advice I can give you is to be realistic. Factor in the world around you, do not just blindly put aside "x" amount of hours on Monday and "y" amount on Wednesday. Work your plan around your life, not your life around your plan. Try to preempt clashes with personal events, such as birthdays and celebrations. If possible, it may be ideal for you to schedule a couple days off work to make the most of your study plan.
Most important of all: Ask yourself why?
Why are you doing your part-time study? We all have bad days, weeks and even months. If you have a good reason for doing your study, then everything else will fall into place. If you are doing your study to help get a promotion at work, perhaps you should move into a new field of work. Even just for recreational purposes, you will want to reflect on your reasoning in order to stay motivated. Always keep your eye on the end goal.