I wasn't one of the many people who sat down to watch Donald Trump's announcement for the 2016 decision. Frankly, I'm not his biggest fan, but my husband calls me up at work asking if I had. When I informed him I hadn't, my WHITE husband began this huge rant on how Mexican immigrants and Mexican Americans were some of the best people he knew, and were the hardest workers. "How dare Trump?" he demanded. "My future child will be part Mexican. How would he/she feel knowing their president is a racist?"
I was so confused. Donald Trump wasn't a racist as far as I knew. I didn't like how far right he was, but hey, I try not to judge. That's why America is wonderful, we're so diverse. When I got home, I saw the internet has blown up about this announcement. So I looked for it on Youtube.
And my jaw drops.
https://www.youtube.com/watch?v=bbyoUb3mp1E
I am half Mexican and I am only the third generation to be born in America. My great-grandfathers entered this country illegally many years ago. With no money in their pockets, they picked the fields and made enough money to buy homes and cars. They made enough money to support their families. They made sure their children knew the importance of hard work, because not everybody is so lucky to be in this wonderful country we call the United States of America. Nobody in my family is a drug dealer. And they aren't rapists either. So when I heard Trump generalize my family, I was infuriated.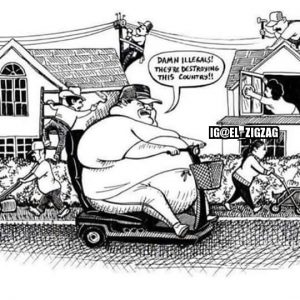 Especially when I learned that some of the employees working on his new hotel came to this country illegally. And what do you know? They aren't in jail for rape or drugs. They're trying to make money to support their family. In fact, statistics show that first generations in America are less likely to commit crimes than native born Americans. Is every illegal immigrant a decent person? No. Some do have negative motives. But is every American decent? The answer is the same.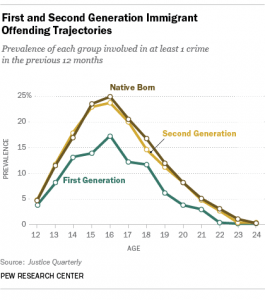 Since Donald Trump's racial slurs, many companies have dropped his associations. From Macy's, to NASCAR, and Univision who airs the Miss USA pageant. NBCUniversal also said goodbye to Trump. The company said in a statement,
"Due to the recent derogatory statements by Donald Trump regarding immigrants, NBCUniversal is ending its business relationship with Mr. Trump."
Trump's response has remained the same, though some republicans are not agreeing with him. Jeb Bush and others have already made it clear they don't stand with Donald Trump. It's safe to say Hispanic voters have a lot to consider. One thing is for sure, I will be watching the Republican debate. But should he win the candidacy, he will not get my vote. For fellow Mexicans, first generation or native born, how do you feel about his comments?