I recently had an interview with a well-respected publishing house. Not unexpectedly, the HR rep—let's call her Deb—asked me what kinds of books I read in my spare time. I'm always tempted to unearth memories of British Literature courses and claim I prefer to read Dickens on Friday nights, but I didn't (because that would be what we in the industry call, lying). I mentioned Tina Fey's Bossypants and Amy Poehler's Yes Please, which I only just finished since my hardcover copy was too heavy to bring on the many Baltimore/Stamford train rides I take to visit home and school. Anyway, Deb had great things to say about the genre, and we bonded over how we laughed out loud during our respective readings.
Though the authors of these books are accredited and more than qualified to dispense advice about life, work, and comedy, the sub-genre itself gets a lot of flack. Reviews of Bossypants, for instance, were overwhelmingly positive, but the more "sophisticated" scholars among us consider books like these to be silly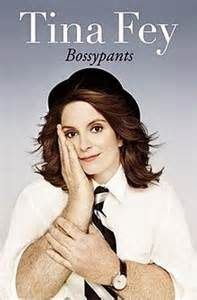 light-reads that ultimately flop in their ability to undertake a broader or more profound perspective. Said Anna Holmes in Newsweek, "The most successful autobiographies demand a certain amount of psychic heavy lifting, risk taking, and interrogation of one's ideas; Fey will have none of it. Edging up to difficult truths and skipping away may make for sophisticated sitcoms, but it doesn't make for satisfying memoir writing." Meanwhile, I'm over here believing that Fey's mere brushes with true-to-life situations—like having more gay male friends than romantic relationships—are enough to keep me thinking about my own life without spoon-feeding it to me.
Is it really so bad, after all, that a book is so similar to a sitcom? Perhaps we need more writers that can hold the attention of a Millennial audience enough to gain their trust and guide them through real life problems with the attitude of a cool aunt and the humor of an SNL writer. There are certainly instances in which an author may unknowingly dilute the literary substance of their brainchild. For instance, AV Club called Mindy Kaling's Is Everyone Hanging Out Without Me? (And Other Concerns) "bloggish", with which I do actually agree, but that does not void an entire genre of merit. When done well, the simple act of telling one's own story can inspire change more so than forcing an audience to swallow an intended message.
I will absolutely be reading Aziz Ansari's new novel, Modern Romance: An Investigation, in which he discusses the science, pitfalls, and successes of dating in the modern day. If I'm ever in another interview in which I'm asked to discuss a book I enjoyed, I might be able to bond with someone else about Aziz's stand-up type tone, or the data he's compiled, and I highly doubt my interviewer will brush me off for loving it. We could all use a humor chaser when swallowing the giant pill that is "the real world."
Have you read any good books that you can't stop talking about? Does your guilty pleasure read make some good points? Share with us!