It is widely acknowledged that one of the best ways to learn a new language is to visit a country that contains native speakers of the language you are studying. English is an excellent example of this. As a popular and living language, it is spoken all over the world, and you can find a range of English courses at Language Link. However, to hear it in its native state, there is no substitute for visiting the home of English – which is, of course, England!
As well as being the home of the language, of course, England is an ancient country with a history stretching back thousands of years. This gives it plenty of interesting, historical sites to go and visit. If, however, you are lucky enough to be able to study English in London then you are even more fortunate – history will quite literally surround you.
Of course, with that appeal comes a high concentration of tourists, all year round. Here then are some of the less known but still fascinating sites in London. Get out and see these favorite spots while avoiding the big crowds to get an idea of just what this beautiful city is all about.
Highgate Cemetery
While it may seem strange to find a cemetery on a sightseeing guide, this place is so much more. It is a place of peace and tranquillity, with fantastic architecture. It is also the final resting place for some famous people from history such as Karl Marx and the novelists George Eliot and Doulas Adams. Some of our favourite female figures from history to be buried here include the novelist and poet Mary Anne Evans (better known by her pen name, George Eliot); the poet, artist and favourite model of the Pre-Raphaelite artists, Elizabeth Siddal; romantic-era poet Christina Rossetti; the stage actor Sheila Gish; and the nature writer Opal Whitely.
Grant Museum of Zoology
The Natural History Museum is, quite rightly, one of the most popular attractions in the city. It is difficult to tell you to avoid it entirely – no matter the crowds it is a fantastic museum.
For a less rammed alternative, however, the Grant Museum of Zoology runs the NHM a close second regarding dedication to the preservation of the natural world. The Grant is also home to several dinosaurs who are joined by over 67,000 other animal specimens, making this an intriguing attraction in its right.
Kew Palace
Many people make a beeline for Buckingham Palace when in London, though I don't understand why. You can't get inside, you can't see anything, and you are just stuck peering through a set of wrought iron gates at…. well, not much really.
Kew Palace is much more fun and far more accessible! If you come in the summer, you can even enjoy a picnic in the magnificent botanical gardens – truly a meal fit for a queen or king! In the winter, meanwhile, you can wrap up warm and head along for the spectacular garden lights. Colours, displays, fun, and music abound. We love Kew at Christmas!
HMS Belfast
The Imperial War Museum is the most popular of the many military-themed museums in the capital. For a real taste of what life is like at war, and in peace, HMS Belfast, moored just in front of Tower Bridge is the way to go.
Preserved as she was after retiring in the 1970s, the Town class cruiser looks just as if its crew has simply stepped away from some shore leave. It is a true time capsule of a bygone era, and you can happily lose an entire day clambering through the various decks and gun turrets.
Borough Market
Just around the corner from the HMS Belfast is one of the finest food markets in all of Europe. Whether you're a lover of cheeses or red wines, fruit tarts or home-baked bread, artisanal chocolates or fragrant teas, the oldest food market in London is the place to be! Check ahead, and you might also catch a demo kitchen or workshop – very interesting and highly educational.
Little Venice
Finally, another little spot that seems as if it couldn't possibly belong in the heart of London – yet it does. Little Venice, a charming place for a hot meal and a nice, warm cup of tea or cocoa, is situated at a canal junction in one of the city's prettiest and most desirable residential areas. As a popular mooring spot for the canals' boats and barges, it's always full of color and character. Take a stroll around the local area to take in the architecture – proud townhouses and even the odd mansion here and there – or stick to the canal and head along towards Camden Town for the market there or a night out.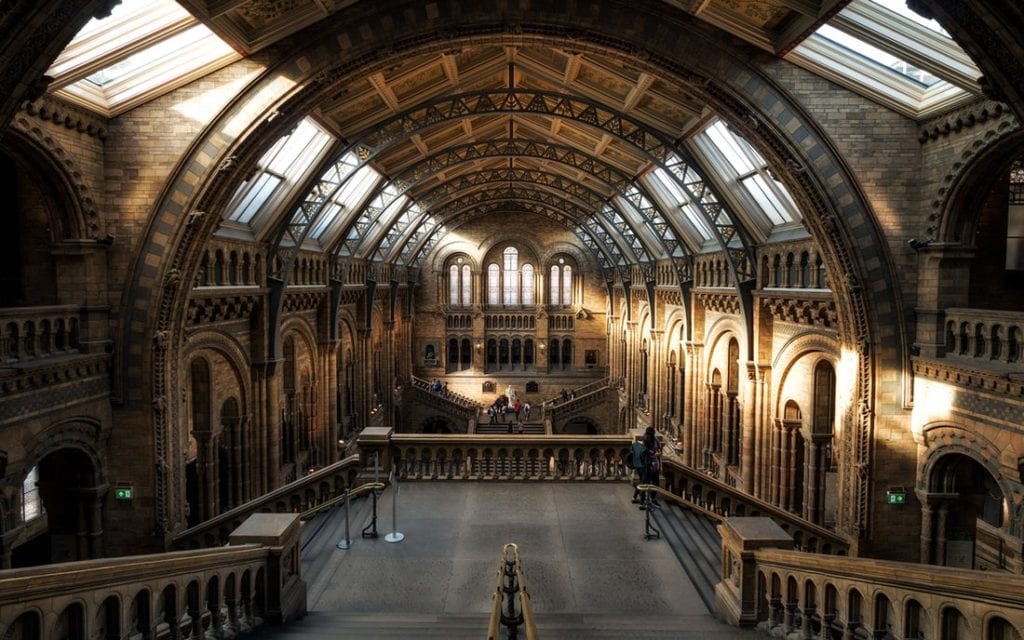 Naturally, there are hundreds of other favorite haunts throughout London that take you away from the more familiar tourist traps. Think parks (Waterlow Park is a personal favourite), views (it's difficult to beat Parliament Hill Fields), specialist markets (is there any better than Columbia Road Flower Market?), live music (the Harrison Bar in King's Cross is a fantastic folk music venue), and so much more. What better way to learn English than to fall in love with London as you do it?