Nikki DuBose is a former model turned author, speaker, and mental health advocate. She recently released her memoir, Washed Away: From Darkness to Light. In Washed Away, Nikki recounts her experiences navigating the dark side of the modeling industry, while battling abuse, addiction, and various mental health issues. She recently appeared on the Oprah Winfrey Network on the TD Jakes Show to speak about her recovery from Body Dysmorphic Disorder and eating disorders, and how the pressure to "fit into" the modeling industry nearly killed her.
Keep reading to learn more about this incredibly strong and inspiring woman, Nikki!
**Content Warning: This article contains discussion about various sensitive topics, such as eating disorders, depression, PTSD, and more. Please keep this in mind if you continue to read.**
1. Hi, Nikki! Tell us a bit about yourself.
Well, here's something you might not know: I'm a southerner. I was born and raised in Charleston, South Carolina which is surrounded by water on three sides. It rains a lot there and is humid, so I grew up on both the islands and by the beach. Sometime early in my childhood, I took a field trip to the mountains in North Carolina, and I was mesmerized. It had a big impact on the way I viewed the world and I instantly fell in love with the mountains. So although I've always liked the relaxed nature of the islands, you will probably find me hiding away in the mountains somewhere, writing.
But then there is my polar opposite side, where I advocate for issues I am passionate about. I could advocate all day and night. It's like another person comes out; I'll fight to the death for change. A few years ago when I began recovering, I teamed up with mental health organizations and started to organize initiatives to raise awareness about marginalized issues. Now, I'm helping to pass laws. One day, I want to be a Senator.
[clickToTweet tweet="I felt like I needed an outlet–some way to express the pain inside. @TheNikkiDuBose #missmillmag" quote="'I felt like I needed an outlet–some way to express the pain inside.' -Nikki DuBose"]
2. Could you tell us more about your transition from modeling to being an author and speaker?
 Well, I've always liked to write, and I wrote my first short story in the third grade–I think it was a book about animals and the circus. I loved it. In high school in my senior year before I lost confidence and dropped out, I was on The Odyssey as a staff writer and editor. Writing was always my way to cope with mental illness and stress, but mental illness somehow seemed to drag me away from myself and kept me from writing for many years.
As I got sicker and sicker yet climbed the ladder of success in my modeling career, I felt like I needed an outlet–some way to express the pain inside. When I eventually left that career, I began blogging on my modeling website about a lot of the trauma that had happened to me as a child, and about my eating disorder recovery. I had also kept a journal and wrote for myself. I just kept writing for recovery and felt that writing publicly would not only help myself, but many people. That led into writing for various organizations, and eventually I was encouraged to write a book. So, I did. It was one of the best decision I have ever made.
Speaking about the negative experiences I have had has enabled me to own my truth, and to further inspire people of all ages who may be going through hard times as well. I think that when we go through trauma, eating disorders, or any mental health issue, it gets stuck in our bodies and speaking is a way to let it out–once we do, we have control, not the other way around.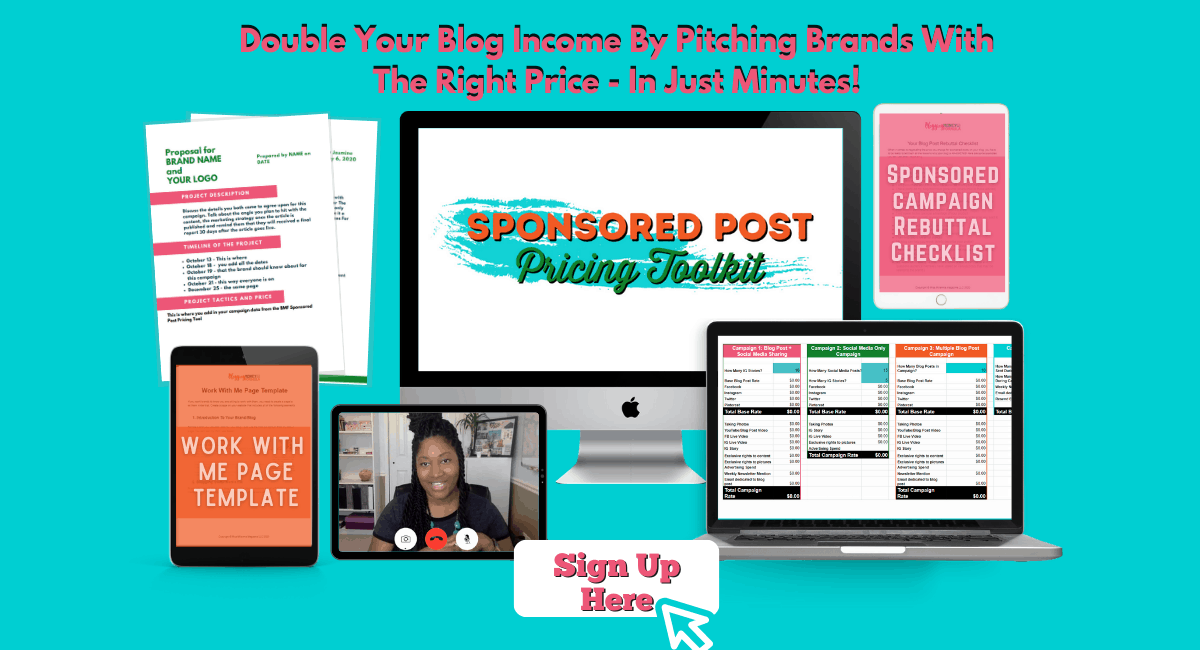 3. What motivated you to start prioritizing your mental health over your modeling career?
It was a combination of life events and timing. My mother's life and my life paralleled; she was an addict; I was an addict. My modeling career was going better than ever, but I was sick with anorexia nervosa and all of my underlying issues such as depression, psychosis, PTSD, suicidal ideation, etc. As I watched my mom's mental health deteriorate and her battle with alcoholism worsened, I knew that I would need to change. However, that change didn't come until her death in 2012. She died in an alcohol-related car accident, and when I went to her funeral, I realized that I could be her, lying in that casket.
After that, the so-called glamour of the modeling industry didn't appear to me anymore. For me, where I was in my life at that time, I couldn't handle that business. I'm not bashing it, but I needed to make serious changes. I need to put my health first and love myself for the first time ever.
[clickToTweet tweet="I want people to know that they're not alone, that there's no need for shame. #missmillmag" quote="I wanted people to know that they were not alone in their struggles, that there's no need for shame. -Nikki DuBose"]
4. What was most helpful to you when making this big change?
 Gaining a spiritual identity. I knew God but in a religious sense; I had to allow Him to work in every area of my life. He was with me, every step of the way.
5. Tell us more about your memoir, Washed Away.
 It's life through my eyes from the ages of 2 to 27, roughly. There's more pain in that book than I think a lot of people care for, but I wanted that. I wanted people to know that they were not alone in their struggles, that there's no need for shame.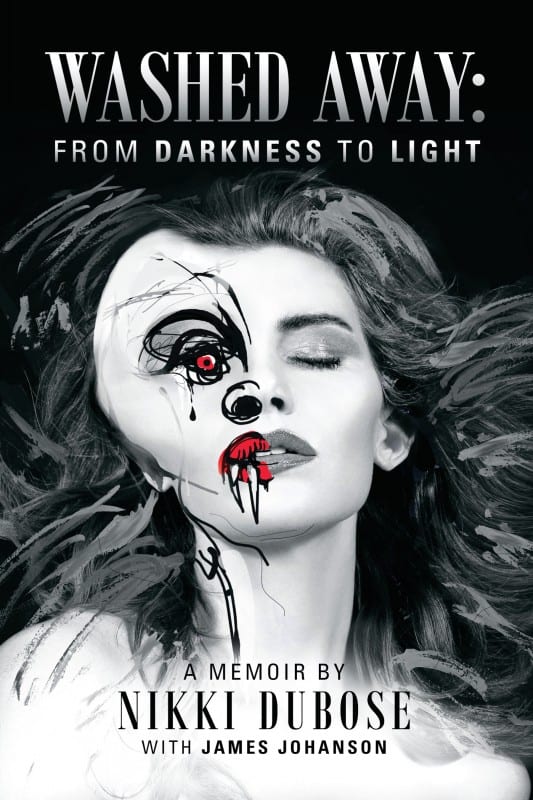 6. What was it like for you to write Washed Away?
 Writing Washed Away was hard. I loved the process of it but I cried a lot. There were times when I felt incredibly alone, and there were times when I felt that God was right there with me, my mom and Nana, too.
I wanted to give up many times because it took nearly two years, but I didn't and now I'm so proud of myself. I just came out with my second book, We Choose to Thrive, where I'm a contributing author and sometimes I sit and take it in like, "Thank You, Jesus. Thank You for this." I used to have a really hard time finishing anything. I'm very grateful and it's opened up a lot of avenues for me.
7. Do you have any advice for others who are suffering from mental health issues?
 Yes, many of them I list in Washed Away. It's important to know that you are never, ever alone. You have a Heavenly Father who loves and cares for you, and he has a purpose and plan for your life that is greater than anything you could ever imagine. See Jeremiah 29:11.
Perseverance is so important. No matter how dark life gets, the clouds will clear and you will find a solution. It gets easier, keep putting one foot in front of the other. Trust me, I've been there.
Reach out, whatever you do. Reach out and ask for help, talk to a healthy friend, therapist, anyone who can be a resource for you. People are waiting to listen and love you.
[clickToTweet tweet="No matter how dark life gets, the clouds will clear and you will find a solution. @TheNikkiDuBose" quote="No matter how dark life gets, the clouds will clear and you will find a solution. -Nikki DuBose"]
8. What are you looking forward to most in 2017?
 My career. Taking my mental health advocacy experience and applying that to a career in government. I plan to run for office in the next few years, and right now I am searching for a role in public service.
9. Do you have anything else you'd like to add?
 You can pick up both of my books on Amazon and Barnes and Noble! Stay up-to-date via my website.
Thank you for your time, Nikki!
Thank you, appreciate it!
We are so excited to host a giveaway of Nikki's book, Washed Away, here on Miss Millennia Magazine! Complete any or all of the tasks below to enter. Good luck!
a Rafflecopter giveaway