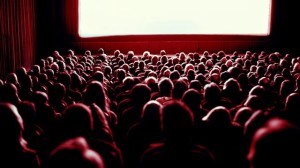 Movie-watching has become one of the most popular activities for not only a date but also for hanging out with friends and family. It seems, however, the more popular it becomes, the more expensive it can get. Ever noticed, when going to a movie theater, you end up with an approximate $50-bill, which includes movie tickets, popcorn, other snacks, waters, and sodas? What if you have that outing every week because it is one of the first and easiest activities that come to mind? At the end of the month, it adds up to a couple of hundred dollars. However, there are several tips on how to save money at the movie theater I have for you:
1.      Groupon and Living Social
If you are not yet signed up for websites such as Groupon and Living Social, do so! Groupon and Living Social post different deals in your local region on a daily basis. Deals often include movie theater vouchers that give you up to 50 percent off the regular-priced tickets. Beside movie theater deals, these websites have a number of discounts for other activities. Thus, you can benefit from various deals!
2.      Costco's Ticket Bundle
If you are a member at Costco, take advantage of your membership. The store always sells four-ticket bundles for $34.99 which are usually redeemable in numerous movie theaters in town. When you live in a city where a regular movie ticket price is $10, you will save with such a package. Even if you are not a member, one of your relatives might be. Ask them to gift you one of those packages for the upcoming holidays instead of trivial restaurant gift cards.
3.      Rewards Programs
Most movie theaters have their own rewards programs, and they are free to join! You get rewarded every time you purchase a ticket or a snack at the movie theater in the form of points on your account. After a certain amount of points, usually 300, you receive a free movie ticket. In addition, as a member, you can participate in special events and deals such as getting discounted rates on premiers. Also, most movie theaters have a designated day where you can earn about five extra points for your buy.
4.      Facebook
Follow your favorite movie theaters on Facebook. Major movie theaters usually post different coupons on their social medium. They also host contests for ticket giveaways that you can enter by liking or sharing their posts.
5.      Matinee
Watch a movie before 6 or 7 p.m. During the daytime tickets' price can be up to a half off! As a bonus, theaters aren't too crowded during that time period, so you might find it more enjoyable to watch a movie without having someone breathing down your neck. You can also squeeze in more than one movie a day using this technique.
6.      Redbox
When you are not quite confident about the movie you want to watch, don't rush. Wait it out. If you didn't have an urge to watch the movie as soon as possible, it probably isn't that important. While you are being busy with your daily life, the time will race by before the movie comes out on Redbox. Now, you can watch it for only $1! You can't deny it is a steal of a deal.
7.      Pack your own snack pack
Last, but not least! Before going to the movie theater, think of what you're in the mood for. Go to your regular grocery store to get all of your favorite snacks – trail mix, gummy bears, M&M's, candies, nuts, etc. – and put them together in a little pack, so you don't have to overpay for the same goods when you get to the theater.