The long days of summer are coming to an end. As the summer months wind down, now is the perfect time to take a break and do something for yourself. With warm days, vacations and people outside all the time, summer is a great time to relax and rejuvenate. Before the air gets cooler and the autumn months start rolling in, try some of these self-care tips to embrace the last bit of summer.
Before it gets cold and all you want to do is curl up on the couch and wash your faves on Netflix, take advantage of the warm weather and get outside. Have a picnic with friends or family, play Frisbee or catch in the yard, go to the park or go for a bike ride. There's something for everyone to do outside, whether you're an adventurous person or someone who would rather read in the shade. Just get outside and get some fresh air!
2. Try a New Fresh Fruit or Veggie
This is the peak season for lots of yummy fruits and veggies. Head to a farmers market and try something new! You might be surprised with what you find and enjoy! Even if you go for your old favorites, like strawberries or corn, eating fruits or veggies instead of junk food is a great way to take care of yourself. Plus, what's a barbecue without some fresh watermelon (or a fresh watermelon marg?). Eating healthy will help you be and feel healthier, which is important heading into the colder months.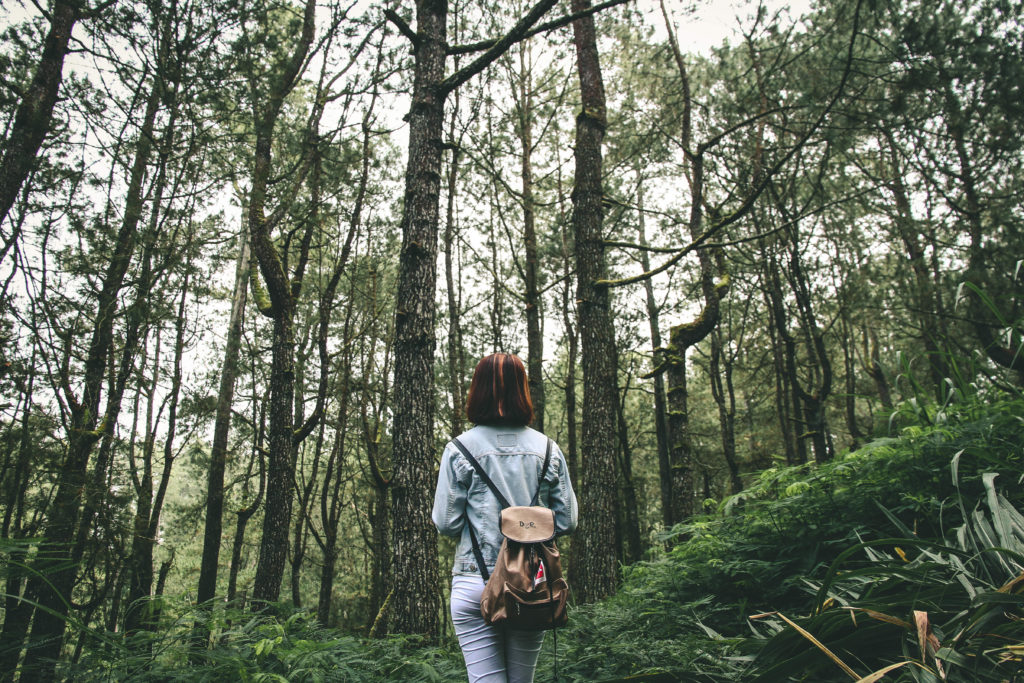 Taking a simple walk is a great way to take advantage of the gorgeous weather and longer days. Even if you only have five minutes, take them to go outside and walk around the block. Take your dog for a nice long walk, or invite your SO out for an evening stroll hand in hand. I promise you'll feel great afterwards. Walking lowers blood pressure, reduces body fat, reduces stress and has plenty more advantages. Maybe you'll even turn it into a habit, which will do nothing but improve your overall health and well-being.
Going to bed an hour earlier can help you in amazing ways. Getting the recommended seven to eight hours of sleep a night helps you avoid anxiety and stay healthy. Adults who do not get enough sleep are five times more likely to develop depression, so do yourself a favor and go to bed earlier. Also, developing a healthy sleeping pattern is good for your body and mind. Try going to bed at the same time each night and waking up at the same time in the morning for a full week and see how much more energized you feel during the day.
5. Go for a Dip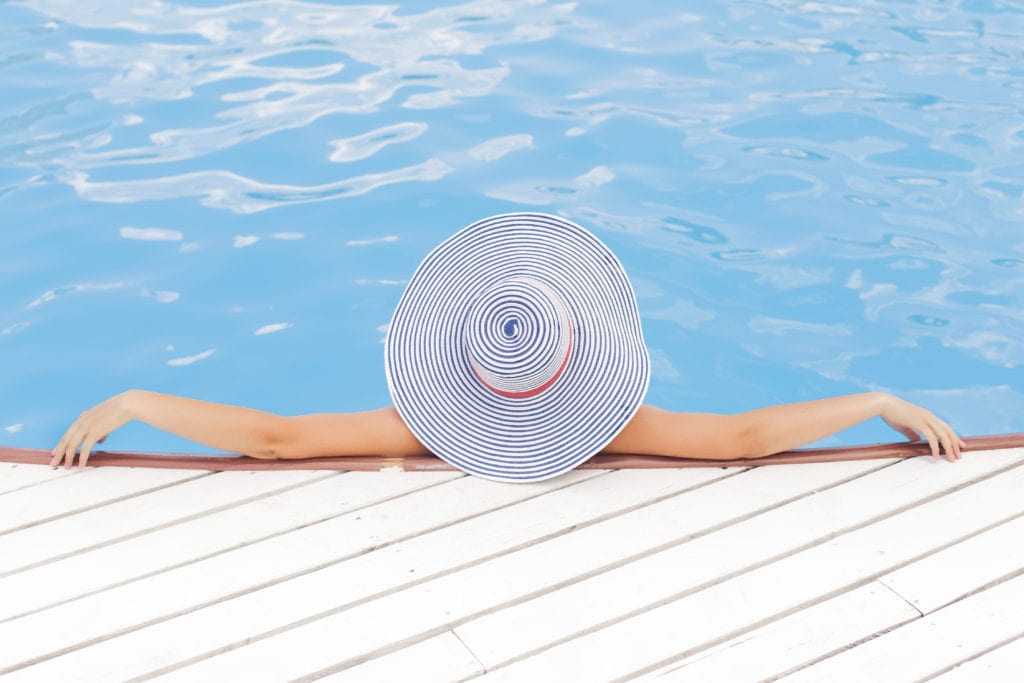 Water is proven to be relaxing and have countless positive effects on our bodies. Spend some time near a pond, lake, ocean or even a pool. The sound of moving water or spending time in a body of water aren't just calming and soothing – studies are constantly being done showing that people respond positively to water! If you can find a body of water to spend some time in, try going for an underwater jog and you'll burn 3 more calories a minute than you would jogging on land and you'll keep much cooler, too!
Spend some time getting lost in another world by making it a point to read a book over the next few weeks. Even if you only read a few pages a day, it'll give you a time to relax and not worry about work, family or any other stressors. Instead, you can focus on somebody else's story and have a few minutes to yourself to unwind. The possibilities are endless. For a double whammy, read outside for a shot of fresh air.
7. Have a Spa Day
If you don't feel like going outside or it's a rainy day, spend the day inside pampering yourself. You deserve it! Treat yo' self! Try a bubble bath, do your nails or put on a face mask. At the end of the day, curl up with a good book or your favorite movie. This is a great way to take care of yourself in the final weeks of summer, even if it doesn't involve going outside.
No matter what you choose, spend these last few weeks of summer doing something for yourself. Before the rush of back to school and back to reality happens, treat yourself. It's just what the doctor ordered.