Now that Spring is here; everything is in a state of new life and renewal. Trees, plants, fields are beginning to turn green and are filled with colorful wildflowers. You're probably getting things done that have been off all winter. Spring cleaning can be a lot of work. While your getting back into the swing of things, this is the perfect time to get your financial house in order. Why not breath new life into you finances as well? I'm sure they deserve it.
The question is, where to begin? There are so many things you can do to make sure that you are not only financially stable, but financially healthy as well. I'm sure it can all be overwhelming. Well, I am here to show you six steps you can take to make sure that your finances are set for the rest of the year.
1. Check your credit score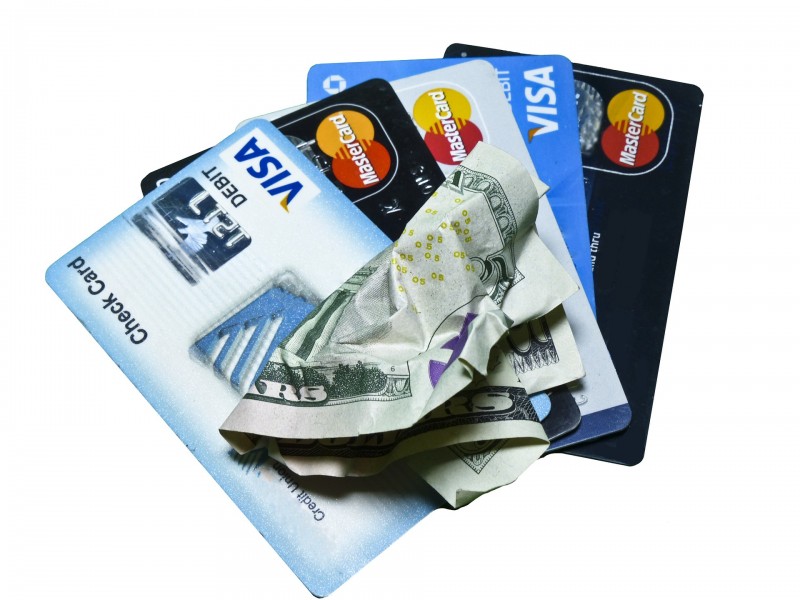 Many credit cards will offer a service where you can check this for free. If you are not sure if your credit card has this service, you show to call them now to check. It is crucial to be aware of what your credit score is. Even if you think you are golden, there can be mistakes on your report that can negatively effect your score. Do not be caught unaware.
Your credit report plays an important part in your credit transactions and many other financial relationships. It can be checked for something as simple as opening a brokerage account to purchasing your first homes. And when it comes to the big things like purchasing a home, the better your score, the better deals you receive.
So maybe you're in a situation where you know your score is not great, and you would like to raise it. The next steps in this article will not only help you to better your overall financial situation, but it will also help you in raising your credit score. These tips will help you get your credit where you want it to be.
2. Identify holes in your financial and insurance portfolio
Insurance can definitely be a source of stress for many. Unless you are in this field, figuring out your policy can be as complex as learning a new language. The plus side is, there are companies that will help in figuring out exactly where you have gaps in your insurance that can be a huge liability.
For example, PolicyGenius Insurance Checkup will assess your insurance gaps, over coverage and even areas for potential savings through a 5-minute Q&A that analyzes your financial and family situation to provide you with tailored feedback. Do you have the right types of insurance? How about the right level based on your household income and future goals? PolicyGenius will help you answer these pressing questions.
Chances are you haven't checked your insurance levels since you signed up for your individual policies the first time around. As your financial and family situation changes along with your long-term goals, so do your insurance needs. You want to make sure you have this handled. At all times. If there was an emergency, and you are not covered, it sends you into crushing debt that puts your carefully planned financial goals back years. Do not let become your future.
3. Make a budget
Use online services like Mint.com, YNAB or Level Money to track and manage your budget to keep you on track. If you already have an account set up, cross-compare budgets with popular personal finance case studies to see how you track and where you can make impactful changes. The truth is, many of us are unaware of how much money we spend on frivolous things like eating out or shopping.
Since I have had mint.com, I am painfully aware of how much and how often I threw my money on things I simply did not need. If only I had a nickel for overtime, I spent money on something frivolous,… I would still be in the hole because I was always spending way more than .05 on whatever trash I bought.
If you prefer a DIY budgeting approach instead of using electronic means, use this opportunity to see where you need to make some changes to hit your goals by the end of the year. Sit down to actually write this out. Visualizing in the first step to success. Write out your financial goals and then create a budget that makes it possible for you to reach that goal.
4. Go Paperless
Electronic statements and bill pay can conserve tons of paper and save you loads of time and trouble. You can track your balances and pay your bill in real time on your bank's website or transfer funds from your desktop. You also have the option to set up recurring payments if you go this route. This will ensure that bills are taken out of your account automatically.
That way you do not have to worry about that nagging feeling that you are forgetting some payment that is coming due. That is never a great feeling, or a great spot to be in as missing even one payment can have a drastic negative effect on your credit score.
At work, direct deposit of your paycheck not only saves paper but also cuts down on trips to the bank. You can deposit it into the account the has the automatic payments coming from it. This has the benefit of you always knowing you have cash in the account for you withdrawals.
5. Secure your online accounts
Accept the fact that you may get hacked. There are data breaches all of the time. The IRS got hacked last year. The IRS! In the past year, 2 in 5 people have received a notice that their personal information had been compromised, had an account hacked, had a password stolen.
There are a few things that you can do to guard yourself against this. The first is to never give your password away to anyone. I know this may seem a bit paranoid, but the easier way to not get hacked, is to not trust your password to anyone but yourself.
The second thing to do is make sure that you do not have a same password for everything. I run into this issue myself because, lets face it, you ned a password for everything these days. It may be difficult to have multiple passwords, but it is necessary. If one person got you password and had access to all of your accounts, that would be very bad for you.
6. Make a plan for your tax return
I know tax refund season makes everyone feel rich. You just can't wait to get your hands on that new couch and bathing coffee table, but don't do it. Pay off debt instead! This is always what you want to do first if you have any debt to your name. It gives you options and takes the stress away. Having less debt can also improve your credit score.
Once you have paid off all of your debt, it's time to have that money work for you. Invest in your retirement. You can contribute up to $5,500 tax deductible dollars to your Individual Retirement Account (or IRA) every year. For someone in the 25% tax bracket, contributing the full amount can lower their tax liability by $1,375.
If you have dome sort of company retirement plan, invest in that too! Especially if they have a match program. Invest the full percentage they are filling to match, otherwise its like throwing away money. None of us are that wealthy. Yet. But follow these steps and you will be well on your way to becoming financially healthy.
Interested in learning more about being financially healthy? Be sure to read Mind over Money: Overcoming the Money Disorders That Threaten Our Financial Health.