At first glance, I couldn't understand why financial institutions would be doing this. Then, I read deeper into it, and it made total sense.
As the health and medicine field continues to grow at a rapid rate, we tend to learn more about ourselves than previous generations. One of the ways we have done this in the past is by using psychometrics.
Psychometrics is the scientific way of tracking our cognitive abilities and mental processes. As we have seen over the past few decades, personality tests instead of credit scores have gotten more and more accurate due to psychometrics.
In the financial world, this can be used to see if potential clients are going to be good at paying their money back.
Employers already do this. Why shouldn't banks and credit unions?
In the next few sections, I will be discussing why this could revolutionize the lending process.
1. They Predict Your Spending Habits
One of the big things that this personality test would do is it would predict your spending habits based on the answers you gave it. It would give you a question like "What would you do with $100?" and so on.
They tried this questionnaire with one bank, and it ended up working tremendously well.
By using the questionnaire, the bank was able to increase its clientele by 53% while declining its defaults by 72%. This can help someone that doesn't have a long credit history too, not just entrepreneurs.
We all have pretty engrained spending behaviors based on how we were raised. These tests allow banks to encode some of these behaviors.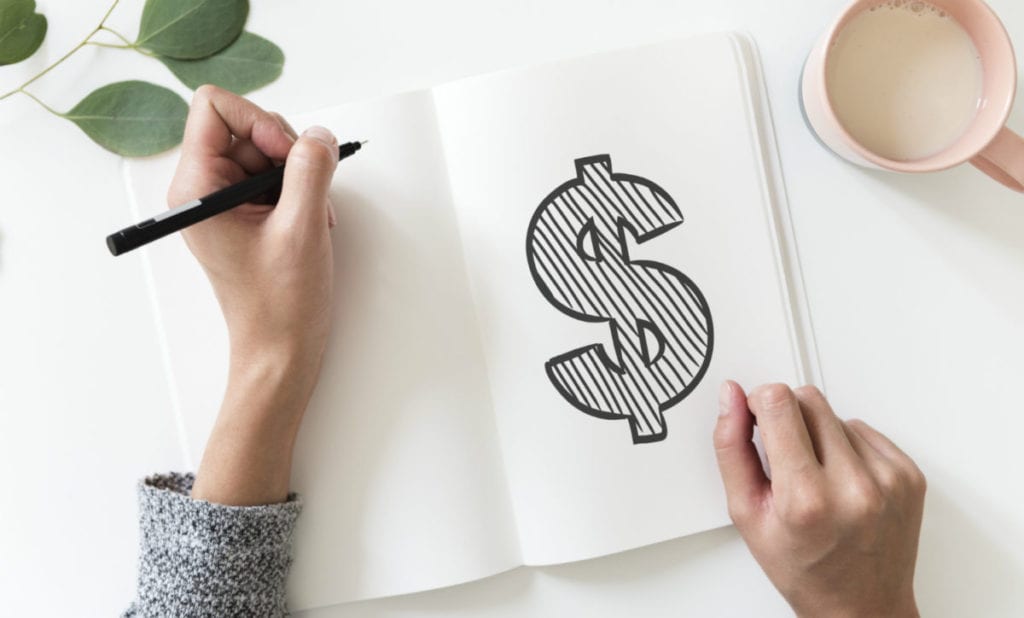 In the end, it helps lenders get a better picture of who they are dealing with. Psychrometrics applied to the financial world has a 91% accuracy rating based on how people make their financial decisions.
2. Tell Characteristics about a Person
Based on how you answer the questions on the questionnaire will tell these financial institutions what type of characteristics you have. A lot of this will be circulated risk.
For example, a question might be "Are you worried about your portfolio when the stock market crashes" or "If you had a choice, would you choose crypto or real estate investing."
These probably aren't the exact questions asked, but you get the point. They are trying to uncover how much risk tolerance a person has. In the end, these questions are put into an algorithm with a score as a result.
A lot of these questions are asked to measure self-control, self-discipline, savings behavior along with conscientiousness. The problem with a credit score is it only shows you things at face value.
These tests will be able to uncover how people use their money based on characteristic traits.
3. Expands Credit
If you don't know it already, millennials are scared of debt. They had to witness the most significant stock market crash in history while seeing millions of people lose everything in the midst of it.
They have also seen college skyrocket in price. Because of this, they are more hesitant to use debt on even some of the slightest purchases. This is where these personality tests would shine.
They would allow financial institutions to accurately see if a borrower was a good fit for a loan or not. By doing this, it would make it a lot easier on banks to give out car loans and mortgages rather than just relying on a credit score.
4. Data Could Help Lenders
Like I said earlier, a lot of employers out there will use personality tests to find good employees.
A lot of the big firms out there will market to you based on your search history. This is exactly what banks and credit unions can do.
All of the data can be combined in an algorithm that could be used to determine how good you would be at repaying a loan. Now, privacy would be a concern in finding this information.
However, these professionals are trying to make it work. All borrowers would need to do is grant permission for these searches which would allow banks and credit unions to retrieve the valuable information that they desired.
However, this may lead to discrimination because lenders would be able to look at more personal data than what is on a credit report.
5. Credit is Still King
Unfortunately, credit still dominates the industry. Being a young kid looking to take out a mortgage in the future possibly, I would like to see the implementation of these personality tests.
In the end, it is all about paying your bills on time while using credit. However, I feel like whether or not you decide to use credit should be dictated in the loan you get.
Unfortunately, the credit system we have here in the United States will continue to be main way lenders decide who gets to take out a loan and who doesn't. While the use of psychometrics isn't new, it would need to be set up in the financial world and be proven to work.
Based on how the financial world is going, we most likely won't see the implementation of these devices for at least a couple decades into the future.
At the end of the day, it is all about implementing smart financial habits and practicing them daily. Because credit isn't going away, make it a goal to start building your credit score.
Whether this is through some small bills or a car loan, it doesn't matter.
What matters is that you start to build your credit so that when you do want to take out a mortgage, you will be able to based on your proven track record.