Let's get something straight: Valentine's Day is for everyone, not just couples. It's a month of pink and chocolate, so use the positive energy in the air to appreciate the ones you love—even the ones you aren't sleeping with. Whether you're shopping for a significant other, your roommate, or your mom, we've got some suggestions for V-day gifts that say, "I love you, you weirdo."
1. Throw your girlfriends a fake bachelorette party
Finally, a reason to buy phallic party supplies! Why wait until you're about to get married—if you even plan on it—to give in to those fun toys at Spencer's? Pick up a bag of erotic candy, or some wedding ring shot glasses, and have a blast at your awesome feminist party with your friends.
2. Take that next step—adopt a roach!
You heard me. The Bronx Zoo is running a special offer in which you can name a Madagascar hissing roach "for your special someone." For a total steal of $10, your loved one will also receive a certificate of naming from the weird idea factory Bronx Zoo. The tagline of this whole promotion is "seal it with a hiss." Should you want to proceed with this kind-of-gross and hilarious decision you are about to make, check out the details.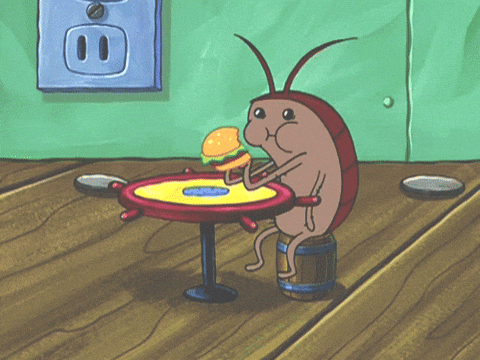 For the pair that fights: a solution. Real Simple suggests these wooden Tie Breaker Coins for your opinionated loved one. With options like "you apologize" and "I will do it", these small tokens of affection (see my joke?) might actually resuscitate your relationship more than once. Worth the $12 investment.
4. Get your partner's hopes up with a Ring Mug
Ready to bum someone out super hard? Put this mug in the bottom of a box and pretend it's a real ring. Not that I'm encouraging this.
So you'll never go hungry. If you received a bouquet of international deli meats, would you not adore the person that sent it to you? This may be the new love potion #9. For $50.00, Olympic Provisions will send a group of delicious salami. Great for friends, spouses, and hungry magazine editors that have been staring at pictures of delicious food just for you (take the hint).
Why feel badly about Valentine's Day when you could be using it as an excuse to spend your hard-earned money on roaches or bouquets of meat?