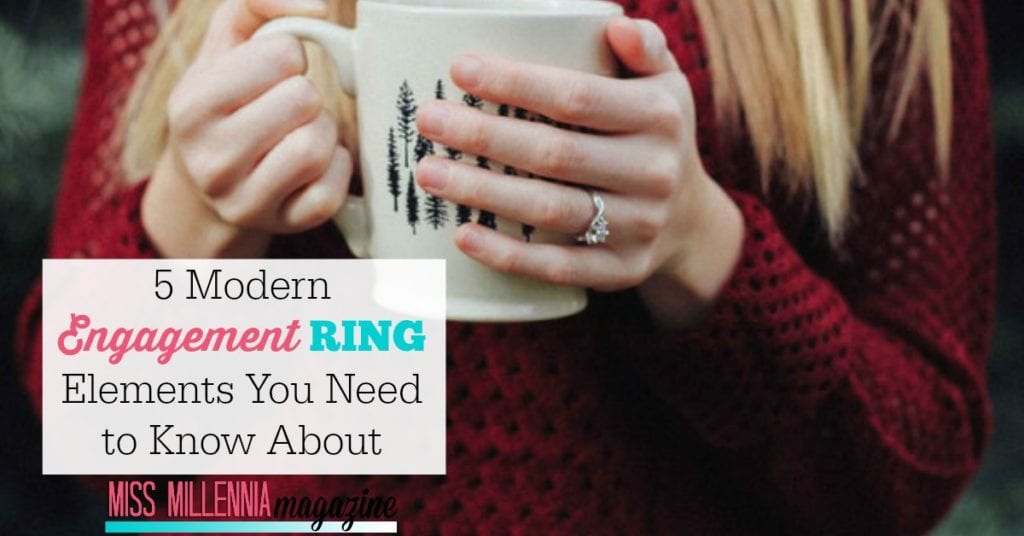 The hunt for the perfect engagement ring can be a stressful occasion when men (or women) try to do it alone. It feels like a significant test of how well they know they're intended. There are so many different styles of diamond cuts, settings, and colors to choose from. Then there's the band to think about: should it be simple or complex? Gold or silver? Small or large? With multiple diamonds or just one?
Some women have a very particular idea of what they want their ring to look like and would rather look for it on their own. If this is the case, she'll probably be very forthcoming about her expectation.
Otherwise, it's time to trust yourself to do some research and to make some excellent decisions.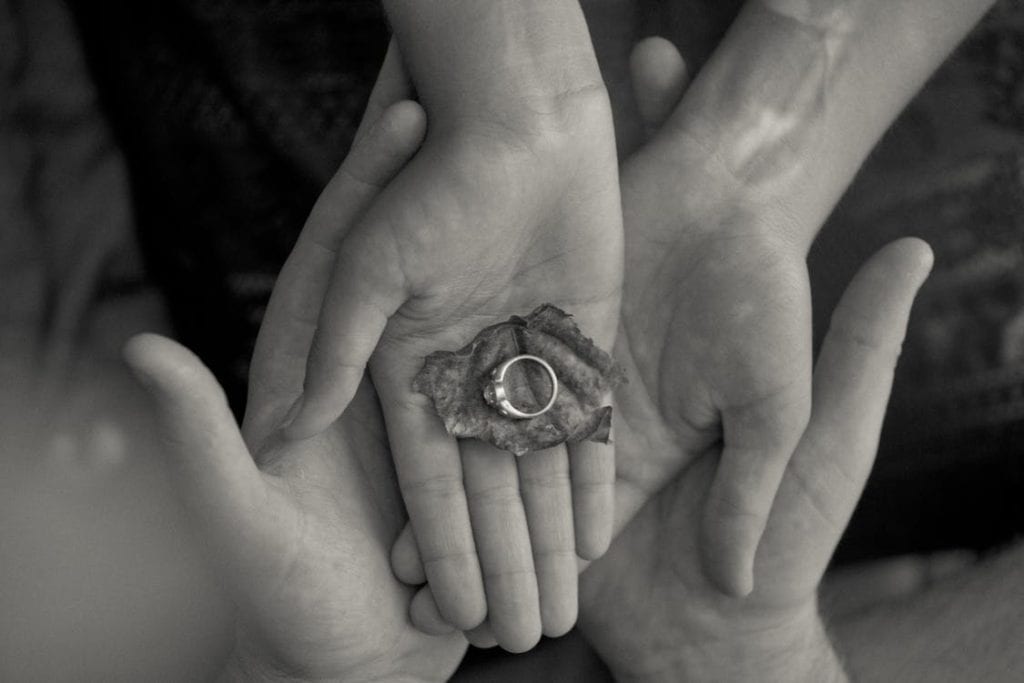 Engagement Ring and Wedding Ring: Are They the Same?
One way to take some of the stress off yourself is to buy two separate rings. Of course, this is a more expensive option, but you can buy a slightly-less-flashy engagement ring to keep your proposal a surprise, and then let your bride-to-be pick out her perfect wedding ring. Don't forget that you'll need to pick out a wedding band for yourself as well.
An engagement ring can often be worn underneath the wedding ring for some extra flash, so it does help to have an idea of what she would eventually like for her wedding ring. Does she seem like she'd like a traditional ring or one that is a little eccentric and unique? Other couples choose to do the opposite: get a flashy engagement ring and then choose a pair of simpler bands for their wedding ceremony. It's up to you to decide.
The quality of the engagement ring also somewhat depends on whether you plan to get a second wedding ring. Because these rings can be an investment, some people spend less money on the engagement ring than they plan to spend on the wedding ring. You can still find gorgeous engagement rings for a reasonable price, but it may not have a diamond of exceptional size or quality, like a wedding ring.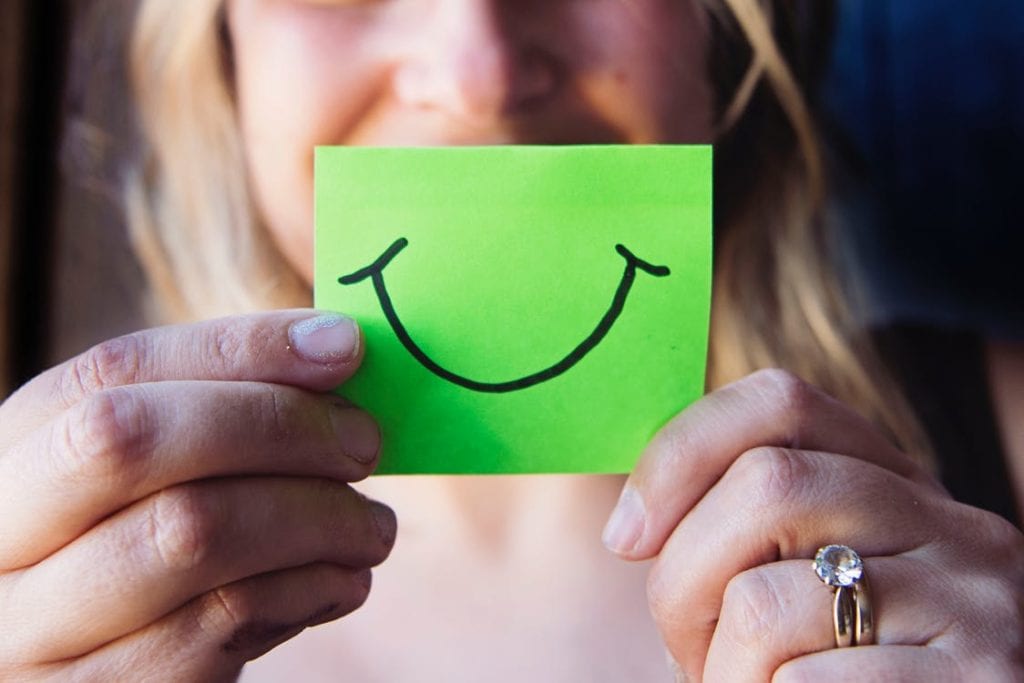 Modern Alternatives
It's easy to get overwhelmed by the sheer number of options available, but this can be a blessing in disguise: you can get a ring that is as unique as your girlfriend. In fact, getting a modern engagement ring shows that you put a lot of thought into getting something truly unique and one-of-a-kind. You see your girlfriend as someone special and unique, so get a ring that embodies those same qualities to make a great impression on her.
You can even fully customize a ring, which does not have to be as expensive as it sounds. Here are just a few ways to make a ring unique:
1. The color of the band
Browse through a ring catalog, and you'll see rings that look like their bands are silver, gold, and copper. In fact, these are typically all gold, but are called yellow gold (which looks like a "traditional gold color"), rose gold (looks like a shiny copper penny) and white gold (looks like silver).
2. The material of the band
You can also get additional colors based on what the band is made of. For example, platinum, titanium, tungsten, cobalt chrome, ceramic, and even wooden bands are available.
3. The shape of the band
This is where things start to get fun. The band can be a single circle, can swirl intricately around the diamond, can be composed of three different bands that twist around each other, can be daintily thin or chunky, and more.
4. The jewel
Diamonds are, of course, the traditional jewel for engagement and wedding rings. But if your lady marches to the beat of her drum, she might be far more excited to have a show-stopping sapphire, ruby or emerald, to name just a few. These gemstones add a beautiful splash of color.
5. The shape of the diamond (or another gem)
Round cuts are very traditional, but there are square or rectangle options known as a princess, radiant, cushion, Asscher or emerald cuts. You can also opt for a pear shape (which looks like a teardrop), oval, marquise, heart or triangle.
If that's not enough to capture your love, you could go the fully-customized route and commission a ring designed precisely with your significant other in mind. Fine, curling branches could form the band, for example, for a nature-lover. The symbolism of marriage is still preserved in such unique rings.
It's Worth Getting Excited About the Ring
If you love and care about your girlfriend enough to pop the question, you owe it to yourself to take the search for a fantastic ring seriously. Your passion should be evident in the ring, but that doesn't mean it has to be enormous or gaudy. You also want to be able to be genuinely proud of your efforts, because it will help give you confidence in the proposal.
And finally: save the receipt! Don't take it personally if your fiancée would like to make some changes.