After working several hours more than your body can take, you're looking for an outlet. Rather than blowing the extra cash you've been saving for that pair of stilettos you're never going to wear anyway, consider spending it on a day or night that will create a ton of memories. Between all the responsibilities of everyday life, it's easy to forget how important your friends are and how much they truly love you. If you need a little help convincing yourself to plan a party, we're here to push you in the right direction!
1. Kick the Stress
Feeling the pressures of work or school lately? Keeping your stress levels down can be an important step in the right direction for your mental health. Dancing itself can be a huge stress reliever and endorphin booster, so consider renting some high quality speakers and throwing a dance party. It's like the cleaner, more likeable version of a club.
2. Meet new people
This is great for those feeling stuck in a social rut. Ask your guests to bring a friend, and make a point to personally greet each person. Though it sounds old-fashioned, everyone loves a good party, especially one at which the host/hostess genuinely wants to get to know the people eating all the free food. You'll be an instant hit.
3. Your love life is bumming you out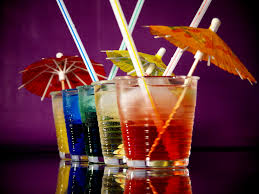 Maybe your ex has been coming around giving you hell, or maybe you've just been in the midst of a romantic dry spell. Whatever the reason, you're fed up and perhaps have lost sight of the other people in your life that care immensely about your happiness. Use this as an excuse to assemble all of your favorite people, especially ones you may not see that often, to remind yourself how loved you are.
4. You've been dieting too hard
That's it, you can't take it anymore. You've been working so hard to count calories and measure out cups of assorted nuts you never even liked in the first place, and it's just barely worth it. Take a break for a night, and buy some of your favorite foods (in moderation). Or, throw a healthy eats dinner party. Try out different, creative recipes for some fresh produce. Another idea is a wine and cheese night: a classy, modified version of a dinner party. Check out our favorite tips on wine and cheese pairings!
5. It's time for a new outfit
Simple as that. A theme party can be a very solid explanation for your new dress…and purse…and earrings. Sometimes just a new look can be a pick-me-up, and showing it off to a room full of people can keep your confidence high.