The 6 Coolest Internships of 2015
This post may contain affiliate links. Which means if you make a purchase using these links I may recieve a commission at no extra charge to you. Thanks for support Miss Millennia Magazine! Read my full disclosure.
We've all made our resolutions, and have decided to "finally follow our dreams." We want fresh new jobs that don't make us feel like youthful pack mules. Good news: this is an awesome step towards a career that you love. Bad news: those jobs can be difficult to obtain without experience. While companies like Google and Facebook offer glamorous programs with hefty perks, the competition is thick, and the training you receive might not be as hands-on as you might hope. Don't lose hope! There are still extremely interesting internships all over the country with stellar reviews from former interns. Here are some top picks!
1. Bates White Summer Consultant Program (Washington, DC)
Forbes names this consulting internship as the #1 best internship for 2015. Interns work closely with "Ph.D. economists, lawyers and MBAs who provide the firm's economic analysis to clients like Pandora and American Express." Interns are rumored to make about $25/hour and are often recruited for employment after graduation from university. Check out the details and apply here.
2. Rock and Roll Hall of Fame (Cleveland, OH)

Always wanted to work in the music business? How about museums, communications, or education? The Rock and Roll Hall of Fame offer positions in various areas, including education, digital media, library and archives, marketing, and museum collections. Find out how to apply on their website. Applications for the spring semester are due January 9th, 2015, and those for summer are due to March 27th.
3. Kohl's Information Technology Internship (Milwaukee, WI)
You may not expect Kohl's retail stores to have such an exciting internship opportunity, but lo and behold, Vault has rated their Information Technology internships #1 in Best Retail & Consumer Products Internships. With perks like $10/hour pay and trips around Milwaukee, interns "will be put on different teams throughout the IT organization and do work from implementing changes to internal systems all the way to changing how the customer interacts with technology in stores" (Vault). Learn how to apply here.
4. HuffPost PR & Communications Fellowship (New York, NY)
The Huffington Post is now a household name as one of the most popular news sources in the nation. The Pulitzer Prize-winning publication prides itself on drawing from a broad range of contributors and subject matter. The internship seeks a full-time fellow that can take on responsibilities such as trend research, event programming, and team assistance. This is one of the best internships for anyone interested in PR, marketing, or journalism! Find out more here.
5. Northwestern Mutual Internship (several locations)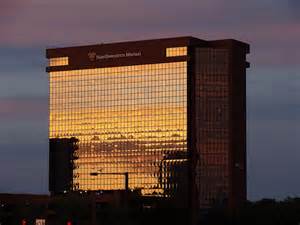 Ranked within America's top ten internships (Vault.com) nineteen years running, Northwestern Mutual's Internship experience stands strong among the rest. The program boasts a hands-on environment with notable mentors. The location is flexible, with offices all over the United States. Former interns found that the skills they learned made them "better people and more employable" (Vault). To find a location nearest to you and find out more about the program, click here.
6. Eventbrite (San Francisco, CA and Nashville, TN)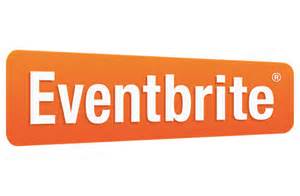 This platform helps you publicize and sell tickets to live events. They are searching for bright, talented, workers to help develop their brand. Opportunities lie in web development, corporate development, marketing design, and product design/management. With an abundance of positions to fill and a passionate work environment, Eventbrite is a hot spot for those looking to break into any of the fields mentioned above. Check out the listings on internmatch.com for more information.
Good luck with the job search in the new year, everyone! With some experience under your belt, you can't lose. Happy 2015!