There's been a lot of hype lately over the 50 Shades of Grey movie premiere and all the couples that went to see it on Valentine's Day. While movies are an excellent way to spend date nights, it can be extremely expensive, and maybe you're not trying to spend a small fortune on overpriced popcorn and a movie in a crowded theater with sticky floors and no privacy. If 50 Shades of Grey isn't for you, consider ordering in or cooking a meal together, then watching some of these romantic films Netflix is currently streaming.
1. Much Ado About Nothing (2013)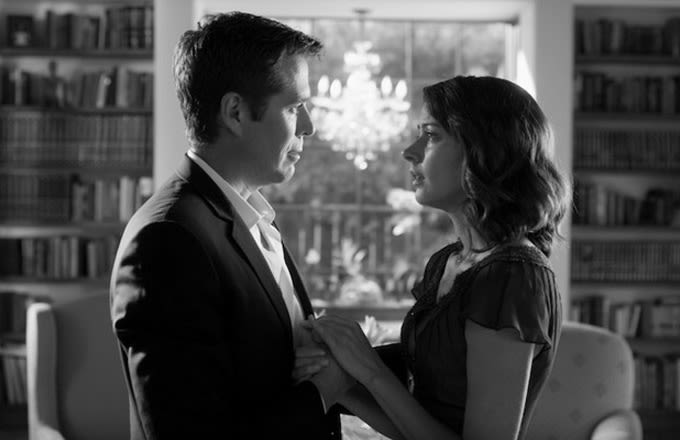 Director: Joss Whedon
Stars: Amy Acker, Alexis Denisof, Nathan Fillion, Fran Kranz, Jillian Morgese, Sean Maher, Reed Diamond, Clark Gregg, Tom Lenk
Making Hollywood blockbusters is hard work—it'd be understandable if the guy who directed last year's massive smash The Avengers opted to take some time off before shooting his next project. That's not how Joss Whedon works, though.
Whedon invited a bunch of his best actor friends over to his Los Angeles house for 12 days and shot a black-and-white, loose, and animated adaptation of William Shakespeare's play Much Ado About Nothing. And unlike past examples of famous people getting together for some paid playtime (see: Couples Retreat, Grown Ups), Whedon's lo-fi experiment is as much fun to watch as it must have been to produce.
Leaving Shakespeare's dialogue untouched, Whedon relocates the story to modern-day L.A. This provides the timelessness of the bard's writing without ignoring the silliness of the plot. Props that were unavailable to Shakespeare during his time, like a Barbie's Playhouse, are used for amusing comedic effect. Several of the players—particularly Whedon regular Nathan Fillion as the bumbling detective Dogberry—play up their self-aware sense of humor just enough to evoke laughter but not distract from the mission at hand. That mission, of course, is to tell a love story.
Whedon's Much Ado About Nothing is the basic take-it-or-leave-it property: It doesn't need to exist, frankly, and he and his cohorts don't modernize the material so much that Shakespeare's original tale feels entirely fresh. But there's nothing wrong with a harmless and spirited homage to a storyteller of Sir William's caliber, especially when it's delivered with the pleasantries and charm seen here. Not all movies need to be The Avengers.
2. Adventureland (2009)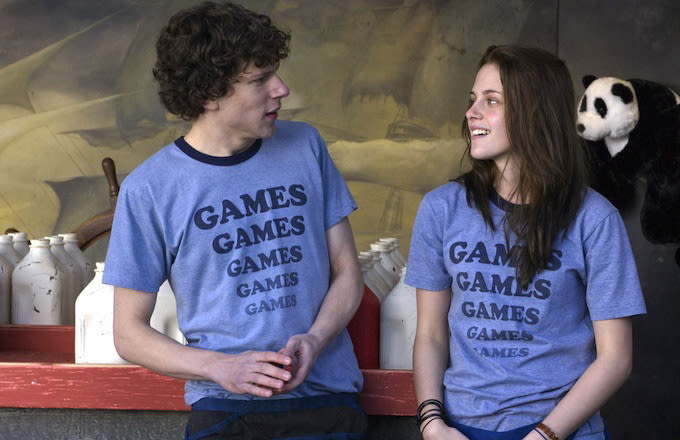 Director: Greg Mottola
Stars: Jesse Eisenberg, Kristen Stewart, Ryan Reynolds, Bill Hader, Martin Starr, Margarita Levieva
Set in 1987, Adventureland is a sweet coming-of-age story about a recent college grad, James Brennan (Jesse Eisenberg), who spends the summer working at a theme park in his hometown instead of traveling Europe as he planned. Manning the games booth, he meets Em (Kristen Stewart), a beautiful stoner girl with a troubled home life. The two form a relationship. Together, along with their rag-tag team of slacker co-workers, the pair drinks, eats pot cookies, falls in love, and tries to figure out their lives as they work at their boring minimum wage job. The movie resonates with both teens and adults and will inspire nostalgia for the '80s (even if you didn't live through it).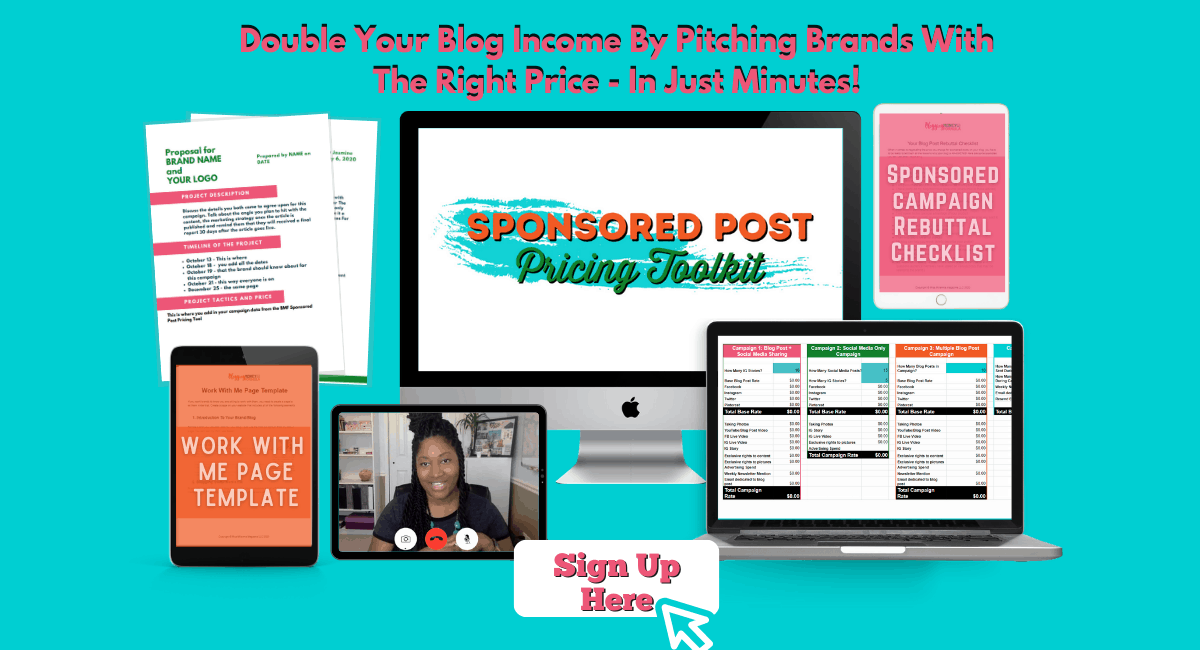 3. Pretty in Pink (1986)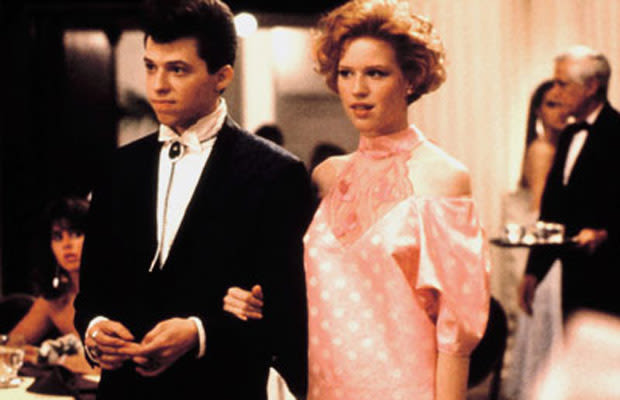 Director: Howard Deutch
Stars: Molly Ringwald, Andrew McCarthy, Jon Cryer, James Spader
Feeling nostalgic? From the belly of the '80s comes a tale of class and broken high-school hearts. The popular and preppy Blane (McCarthy) develops feelings for Andie (Ringwald), but neither one fits into the other's world. Add Jon Cryer as Duckie, the goofy best friend who's secretly in love with Andie, and you've got a classic love triangle.
4. The One I Love (2014)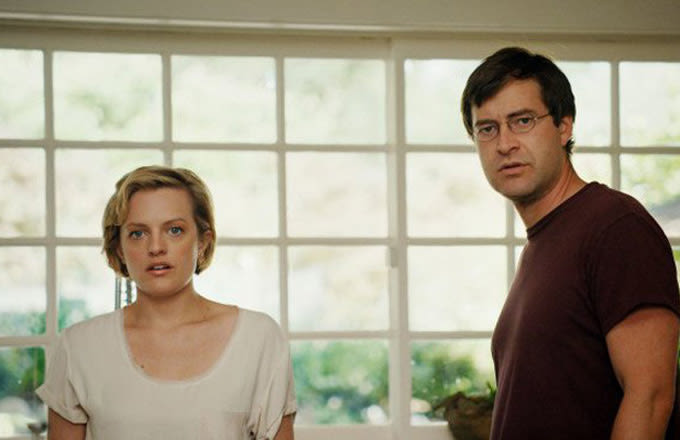 Director: Charlie McDowell
Stars: Mark Duplass, Elisabeth Moss, Ted Danson
The One I Love is a difficult film to write about without giving up its goods.  The One I Love unfolds in ways that will make fans of Rod Serling and his endless Twilight Zone series want to stand up.
Hopefully, you're intrigued now. And if you are, here's the nutshell plot of McDowell's funny, original, and refreshingly aggressive riff on a simple kind of comedy movie. Ethan (Mark Duplass) and Sophie (Elisabeth Moss) are struggling to keep their marriage intact. On the recommendation of their therapist (Ted Danson), they head to a secluded house surrounded by gorgeous scenery to have alone time and work through their problems. And from there, McDowell and screenwriter Justin Lader use creative means to grapple with love's inevitable twilight phase, when those once-burning flames fizzle out and complacency breeds contempt.
5. Annie Hall (1977)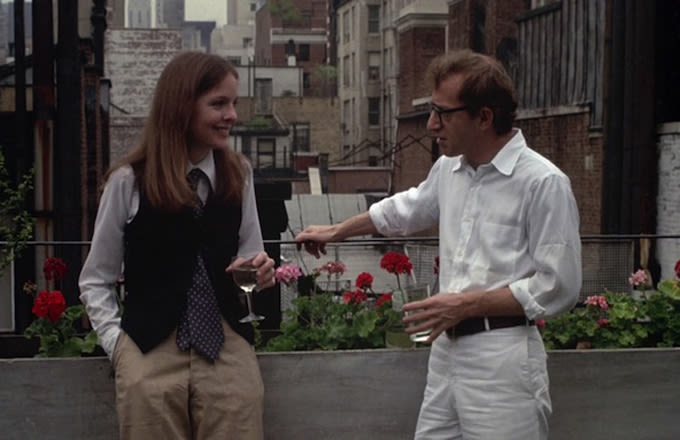 Director: Woody Allen
Stars: Woody Allen, Diane Keaton
Possibly Woody Allen's most revered movie, Annie Hall's humorous look at love and relationships has made it an American classic. Allen stars as Alvy, who is trying to figure out why his relationship with Annie Hall (a role written specifically for Diane Keaton) has failed. Though a comedy, this movie has a level of seriousness that was new to Allen's work at the time of its release. The award-winning writing, directing, and acting all come together in this poignantly hilarious film about love, sexuality, and neuroses.
6. Weekend (2011)

Director: Andrew Haigh
Stars: Tom Cullen, Chris New, Laura Freeman, Jonathan Race, Loreto Murray
It's rare that a film fixed around a gay relationship captures such international attention, but Weekend is a film of particular grace and honesty. Set during a whirlwind two days, Weekend follows closeted Russel (Cullen) through a weekend spent with an artist, Glen (New), who's leaving for a two-year art course in America come Monday.
What starts as a one-night stand turns into something much deeper as the film explores the intricacies of sex and the difficulties of the closet.
7. Blue Is the Warmest Color (2013)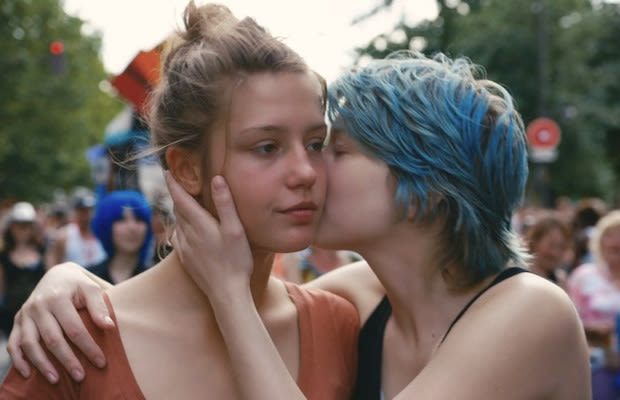 Director: Abdellatif Kechiche
Stars: Adèle Exarchopolous, Léa Seydoux
First love is a wet, fucked up a mess. And the worst part is, it's a wet, screwed up the mess you'll never forget. Like the topic it tackles, Blue Is the Warmest Color is just as unforgettable. Carried by the harrowing performances from leads Léa Seydoux and Adèle Exarchopoulos, the film is a frank and tellingly uncomfortable chronicle of a young woman's (Exarchopoulos) hard journey of self-discovery. Along the way, she falls for another woman (Seydoux), with whom she begins a long-term relationship. You travel with her from puppy love to the open water of whatever the hell lies beyond the honeymoon phase.
But don't be fooled by its familiar premise. The winner of the Cannes film festival grand prize, the Palme d'Or, the story (based on the graphic novel by Julie Maroh) isn't wispy young adult fare. It's a naturalistic portrayal of the pain, obsessive attachment, and the passion you feel when you first fall in love—and the shell of yourself you're left with when it's taken away.
8. Heartbeat (2010)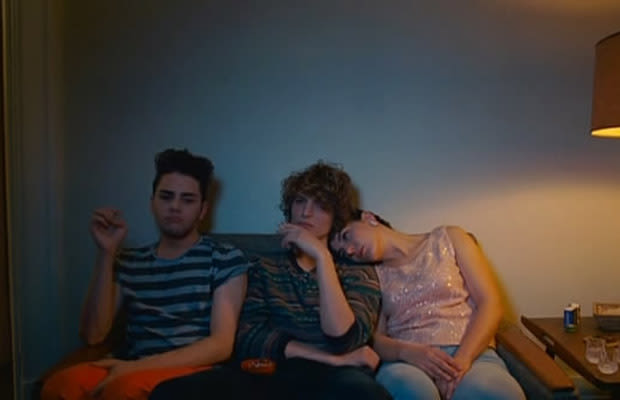 Director: Xavier Dolan
Stars: Monia Chokri, Niels Schneider, Xavier Dolan, Anne Dorval
Heartbeats follow the unraveling of a love triangle between three close friends but don't expect this to play out like Bridget Jones' Diary. Instead, a guy and girl vie for the affection and attention of one man, turning the film into a heartbreaking tale of jealousy, tension, and uncertainty. The cinematography alone will grab your attention.
9. The Loneliest Planet (2011)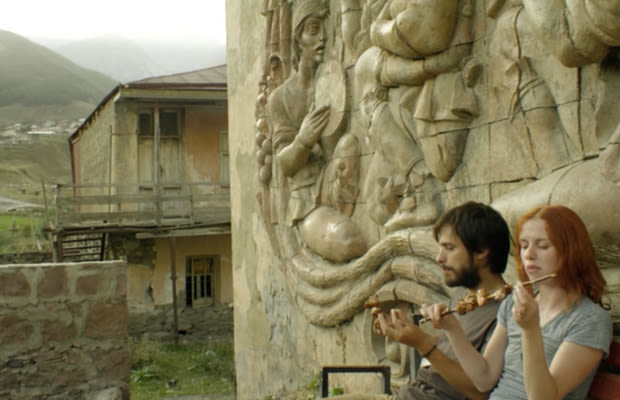 Director: Julia Loktev
Stars: Hani Furstenberg, Gael García Bernal, Bidzina Gujabidze
The actual test of a couple comes when they're far from home. Living together is one thing, but backpacking in Georgia (the country, not the state) is a far more difficult undertaking, as the couple in The Loneliest Planet soon discovers.
The pair hires a guide to take them through the stunning Caucasus Mountains. A bizarre encounter with an irate stranger creates a fissure in their relationship that they might not come back from. This movie features magnificent scenery, meaty performances, and more subtext than a Hemingway short.
10. Silver Linings Playbook (2012)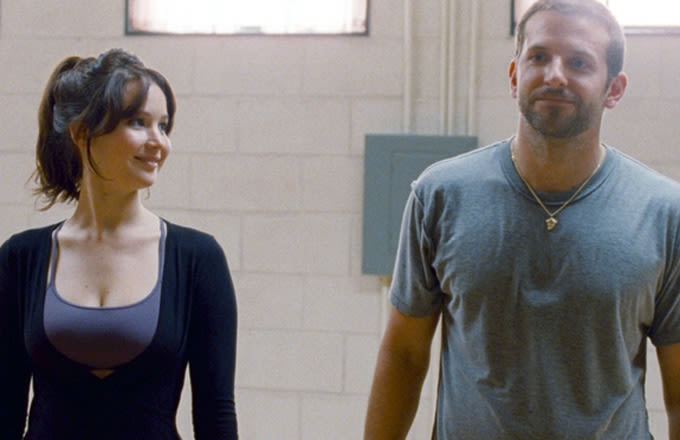 Director: David O. Russell
Stars: Bradley Cooper, Jennifer Lawrence, Robert De Niro, Jacki Weaver, Chris Tucker
Based on the novel by Matthew Quick, Silver Linings Playbook follows the story of Pat Solatano (Bradley Cooper), a man with bipolar disorder who has just been released from a psychiatric hospital. He moves back in with his parents (Robert De Niro and Jacki Weaver) and is intent on getting his wife back. Pat meets recently widowed Tiffany (Jennifer Lawrence), who agrees to help him reconnect with his wife if he joins her in a dance competition. The bond formed as the two deal with their mental problems is seen through the performances of these talented actors. Lawrence's confident yet vulnerable portrayal of Tiffany was strong enough to win her an Oscar for Best Actress.
Resources